Music Biz Congratulates Members & Friends Featured In Billboard's 2018 'Women In Music'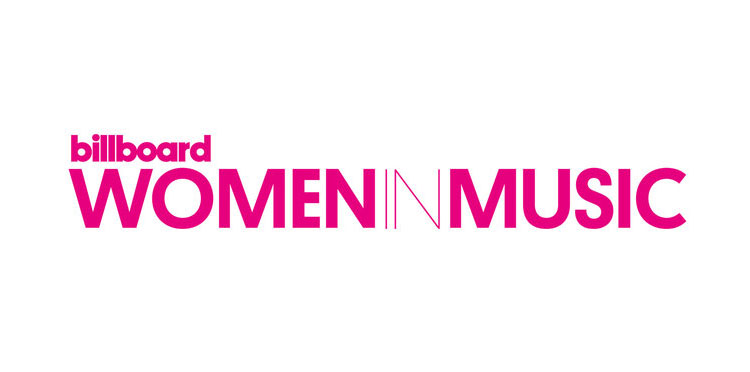 The Music Business Association (Music Biz) would like to congratulate its members, friends, and affiliates for being featured on Billboard's 'Women In Music 2018' list. We'd like to send a special congratulations to the four Executives of the Year: Danielle Aguirre, Executive VP/General Counsel for the National Music Publishers Association; Dina LaPolt, Founder/Owner of LaPolt Law, and Legal Counsel to the Songwriters of North America; Jacqueline Charlesworth, Of Counsel, Covington & Burling; and Susan Genco, Co-President, Azoff MSG Entertainment.
All four women were instrumental in the writing and passage of the Music Modernization Act, the copyright legislation whose passage is set to completely revamp how royalties are collected and dispersed to artists in the age of music streaming.
We congratulate the entire list of 'Women In Music 2018' honorees, especially those who are members of the Music Biz community and, through their membership, have helped the Association become as vibrant as it is!
---
Sylvia Rhone, President, Epic Records
Music Biz 2014 Presidential Award Recipient
Wendy Goldstein, EVP, Republic Records
Music Biz 2018 'Music's Leading Ladies' Keynote
Jennifer Fowler, SVP Marketing & U.S. Sales, Sony Music Entertainment
Association Board Member
Elizabeth Moody, VP Global Content Partnerships, Pandora
Association Board Member
Sarah Trahern, CEO, Country Music Association 
Longtime Affiliate Partner & Music Biz Conference Sponsor
Vivien Lewit, Global Head of Artist Services, YouTube 
Music Biz 2015 'Music's Leading Ladies' Keynote & NY:LON Connect 2018 Speaker
Colleen Theis, COO, The Orchard
Music Biz 2018 and NY:LON Connect 2018 Speaker
Camille Hackney, EVP Brand Partnerships & Commercial Licensing, Atlantic Records
Music Biz 2017 Conference Speaker
Ethiopia Habtemariam, President, Motown Records; President of Urban and Creative affairs, Universal Music Publishing Group
Music Biz 2012 Conference Keynote Speaker
Ann Sweeney, SVP Global Policy, BMI
Entertainment & Technology Law Conference Speaker
Kelli Turner, President/COO, SESAC
Music Biz 2018 'Music's Leading Ladies' Speaker
Lou Taylor, CEO/Owner, Tri Star Sports & Entertainment Group
Music Biz 2017 and 2018 Speaker
Martha Earls, Owner, EFG Management
Music Biz 2018 Speaker
Marlene Tsuchii, Co-Head of International Touring, CAA
Music Biz 2018 'Music's Leading Ladies' Speaker
Marcie Allen, Founder/President, MAC Presents
Music Biz 2018 'Music's Leading Ladies' Speaker
Amanda Marks, Global Head of Business Development and Music Partnerships, Apple

Bebhinn Gleeson, Global Director of Original Content, Apple Music
Dawn Ostroff, Chief Content Officer, Spotify 
Carletta Higginson, Director of Music Publishing, YouTube
Tamara Hrivnak, Head of Music Business Development and Partnerships, Facebook
Latrice Burnette, VP/GM, Island Records
Jennifer Hirsch-Davis, VP Fiance, Def Jam/Island
Celine Joshua, GM, Commercial Content and Artist Strategy, Universal Music Group
Jennifer Baltimore, SVP Business and Legal Affairs, Universal Music Group
Nicki Farag, EVP/Head of Promotion, Def Jam Records
Sharon Dastur, SVP Promotion, Republic Records
Katina Bynum, SVP Marketing, Young Money/Cash Money/Republic Records
Kerri Mackar, SVP Brand Partnerships, Republic Records
Maria Fernandez, EVP/COO of Latin Ibera, Sony Music Entertainment
Andrea Ganis, EVP, Atlantic Records
Juliette Jones, EVP Urban Radio Promotion, Atlantic Records
Katina Bynum, SVP Marketing, Republic Records
Allison Jones, SVP A&R, Big Machine Label Group
Michelle Jubelirer, COO, Capital Music Group
Cris Lacy, SVP A&R, Warner Music Nashville
Taylor Lindsey, VP A&R, Sony Music Nashville
Jennifer Mallory, GM, Columbia Records
Cindy Mabe, President, Universal Music Group Nashville
Gabriela Martinez, SVP Marketing, Warner Music Latin America; GM, Warner Music Latina
Gina Miller, VP/GM, Urban Inspirational Music, Entertainment One
Traci Adams, EVP Promotion, Epic Records
Annie Lee, CFO, Interscope Geffen A&M
Nicole Wyskoarko, EVP Urban Operations, Interscope Geffen A&M
Brenda Romano, President of Promotion, Interscope Geffen A&M
Erika Savage, SVP Strategic Development, Interscope Geffen A&M
Jacqueline Saturn, President, Caroline
Julie Swidler, EVP Business Affairs, General Counsel, Sony Music Entertainment

Carolyn Williams, EVP Marketing, RCA Records
Camille Yorrick, EVP Creative Content, RCA Records
Hildi Snodgrass, CFO/EVP, Warner Bros. Records
Lori Feldman, EVP Strategic Marketing, Warner Bros. Records
Carla Wallace, Co-Owner/CEO, Big Yellow Dog Music
Elsa Yep, CFO/SVP Operations, Latin America And Iberia, Universal Music Group
Amanda Berman-Hill, SVP/Co-Head of West Coast A&R, Sony/ATV Music Publishing
Jennifer Knoepfle, SVP/Co-Head of West Coast A&R, Sony/ATV Music Publishing
Alexandra Lioutikoff, EVP Latin Music, Universal Music Publishing Group
Joy Murphy, VP/Head of Film and Television Music Licensing, Universal Music Publishing Group
Carianne Marshall, COO, Warner/Chappell Music Publishing 
Elizabeth Matthews, CEO, ASCAP
Sas Metcalfe, Chief Creative Officer, Kobalt