Music Biz Congratulates Members & Friends Featured In Billboard's 2017 'Women In Music'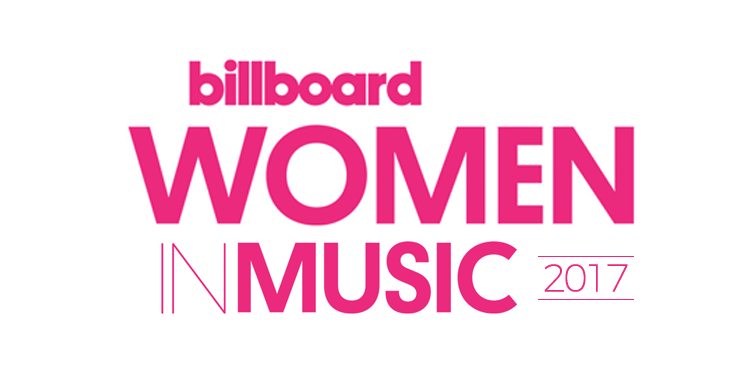 The Music Business Association (Music Biz) would like to congratulate its members, friends, and affiliates for being featured on Billboard's 'Women In Music 2017' list. We'd like to send a special congratulations to Executive of the Year, Julie Greenwald, Chairman/COO of Atlantic Records and 'Powerhouse Award' recipient Kelly Clarkson.
Greenwald and Clarkson recently participated in a keynote interview at Music Biz 2017's 'Music's Leading Ladies Speak Out powered by Nielsen' featured presentation where they discussed work/life balance, motherhood, and shared stories of their experiences in the music industry and explained how they were able to achieve success on their own terms. Click here to watch the one-of-a-kind keynote interview!
---
Sylvia Rhone, President, Epic Records
Music Biz 2014 Presidential Award Recipient
Sarah Trahern, CEO, Country Music Association 
Longtime Affiliate Partner & Music Biz Conference Sponsor
Vivien Lewit, Global Head of Artist Services, YouTube & Google Play Music
Music Biz 2015 'Music's Leading Ladies' Keynote & NY:LON Connect 2018 Speaker
Colleen Theis, COO, The Orchard
NY:LON Connect 2018 Speaker
Camille Hackney, EVP Brand Partnerships & Commercial Licensing, Atlantic Records & Head of Global Brand Partnerships Council, Warner Music Group
Music Biz 2017 Conference Speaker
Danielle Aguirre, EVP/General Counsel, National Music Publishers' Association
NY:LON Connect 2018 Speaker
Virginia Davis, Artist Manager/Managing Partner, G Major Management
Music Biz 2017 Speaker
Ethiopia Habtemariam, President, Motown Records; President of Urban and Creative affairs, Universal Music Publishing Group
Music Biz 2012 Conference Keynote Speaker
Ann Sweeney, SVP Global Policy, BMI
Entertainment & Technology Law Conference Speaker
Elizabeth Matthews, CEO, ASCAP
NY:LON Connect 2018 Speaker
Lou Taylor, CEO/Owner, Tri Star Sports & Entertainment Group
Music Biz 2017 Speaker
Michele Anthony, EVP, Universal Music Group
Jennifer Baltimore, SVP Business and Legal Affairs, Universal Music Group
Nicki Farag, SVP promotion, Def Jam Records
Maria Fernandez, SVP/CFO of Latin Ibera, Sony Music Entertainment
Andrea Ganis, EVP, Atlantic Records
Wendy Goldstein, EVP, Republic Records
Katina Bynum, SVP Marketing, Republic Records
Allison Jones, SVP A&R, Big Machine Label Group
Michelle Jubelirer, COO, Capital Music Group
Karen Lamberton, EVP, Soundtracks, Film and TV Licensing, RCA Records
Doneen Lombardi, EVP Marketing, Columbia Records
Nancy Marcus Seklir, SVP Business & Legal Affairs, Columbia Records
Cindy Mabe, President, Universal Music Group Nashville
Gabriela Martinez, SVP marketing, Warner Music Latin America; GM, Warner Music Latina
Gabrielle Peluso, VP Urban Music, eOne Music
Brenda Romano, President of Promotion, Interscope Geffen A&M
Michelle An, SVP/Head of Creative Content, Interscope Geffen A&M
Hildi Snodgrass, CFO/EVP, Warner Bros. Records
Lori Feldman, EVP Strategic Marketing, Warner Bros. Records
Julie Swidler, EVP Business Affairs/General Counsel, Sony Music Entertainment
Celine Joshua, SVP Commerce, Epic Records/Sony Music Entertainment
Jenifer Mallory, SVP International, Sony Music Entertainment
Sharon Timure, VP Marketing, Island Records
Elsa Yep, CFO/SVP Operations, Latin America And Iberia, Universal Music Group
Amanda Berman-Hill, SVP/Co-Head of West Coast A&R, Sony/ATV Music Publishing
Jennifer Knoepfle, SVP/Co-Head of West Coast A&R, Sony/ATV Music Publishing
Jody Gerson, Chairman/CEO, Universal Publishing Group
Alexandra Lioutikoff, EVP Latin Music, Universal Music Publishing Group
Sas Metcalfe, Chief Creative Officer, Kobalt
Katie Vinten, Co-Head of A&R, U.S., Warner/Chappell Music
Kelli Turner, CFO/EVP Operations & Corporate Development, SESAC
Marian Dicus, Global Head of Content Marketing, Spotify
Rocio Guerrero, Head of Global Cultures, Spotify
Tamara Hrivnak, Head of Global Music Strategy and Business Development, Facebook