Music Biz College Graduates Keep Their Heads up, Despite Grim Job Market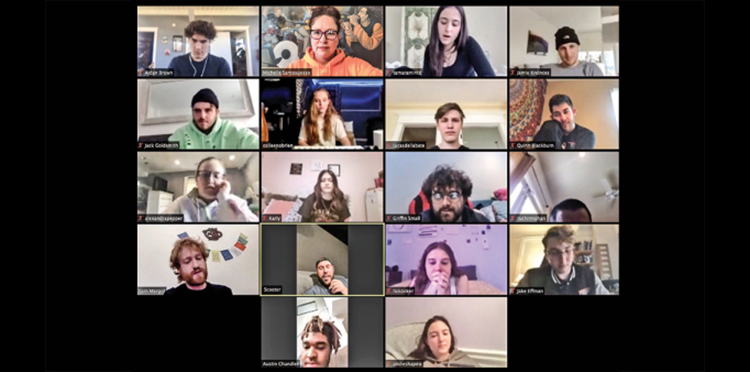 Genna Batson, who graduated last month from Syracuse University's Bandier Program with a music business degree, was about as poised for a career in the concert industry as a senior without a nepotistic benefactor could be. She'd focused on the touring business early in her college days, serving as talent buyer and co-director of the school's concert board, and held internships at industry titans Live Nation, Red Light Management and Superfly, where last summer she interned as a sponsorship coordinator for the Outside Lands festival in San Francisco. She'd secured a contracted position for this summer in the same role, and a permanent job looked promising.
But then came the pandemic, which in a matter of days flattened the entire concert industry — the financial engine of the music business, which touring trade Pollstar had projected would generate $12.2 billion in box office this year. Every major concert tour and festival has been canceled or postponed indefinitely; layoffs, furloughs or pay cuts have hit every major live-entertainment company. Pollstar has since estimated the concert industry could lose as much as $9 billion in 2020 alone. Needless to say, there's a hiring freeze in much of the music business, and a near-universal one in live entertainment.
Click here to read more from Variety.