Music Biz Academy Unites Startups and Entrepreneurs with Indie Labels, Artists, Managers, and More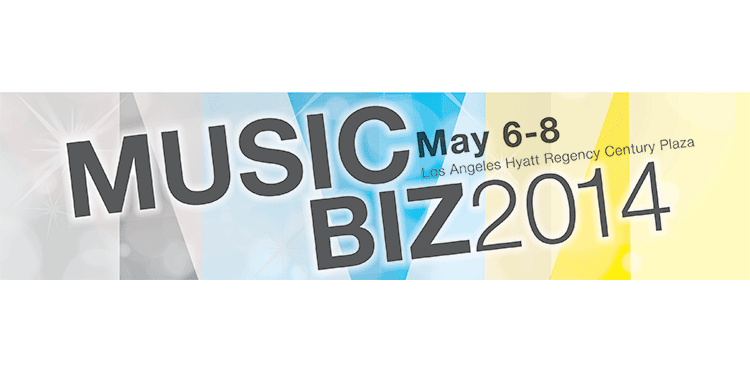 April 9, 2014 – The Music Business Association (Music Biz), formerly known as NARM and digitalmusic.org, is giving startup founders and entrepreneurs a chance to learn all the tips and tricks they need to launch successful, sustainable, and legal music services at this year's Music Biz Academy, which will be held from 8:30 a.m. to 6 p.m. on Tuesday, May 6, during the annual Music Biz 2014 conference at the Hyatt Regency Century Plaza Hotel in Los Angeles. An adaptation of the popular Music Startup Academy traveling educational series, the event will expand its focus to include information relevant to independent labels, artists, managers, and students enrolled in music or technology programs. The morning sessions will feature content of interest to all groups, such as label and publishing basics, building a brand via social media, and using data to inform your online strategy. A variety of breakout sessions in the afternoon will then focus on each segment, providing targeted guidance on issues such as alternative revenue streams, the best tools for independent artists, implementing APIs, the evolving infrastructure of the music industry, and using YouTube to grow your audience.
"We created the Music Startup Academy series with the goal of nurturing digital music innovation, and by expanding our focus to include more than just startups and entrepreneurs, the Music Biz Academy will go a long way toward helping us achieve that objective," said Bill Wilson, Vice President of Digital Strategy & Business Development at Music Biz. "While it is extremely important for new companies to learn music industry basics to ensure their products are legal and sustainable, it is also imperative for them to meet people in the field who can help them get to the next level. This event will allow them to do both while also providing invaluable information and exciting partnership possibilities for those who are more established."
Admission to the Music Biz Academy is included in the registration price for the full Music Biz 2014 event. In addition to company pricing, tickets can be purchased at special rates for individuals and students. Registration for the Music Biz Academy only can also be purchased on EventBrite at a cost of $79 apiece.
The currently confirmed agenda for the Music Biz Academy is below.
8:30 AM – 9 AM
Networking Breakfast
9 AM – 9:20 AM
Welcome & Introduction to Music Biz Artist & Startup Services
Music Biz President James Donio will welcome attendees and provide an overview of the association's rebranding and restructuring initiatives. Director of Digital Strategy & Community Robby Towns will then discuss news and upcoming projects from Music Biz's various Workgroups, and Director of Communications Nicole Hennessey  will provide a walkthrough of the association's recently released Music Startup Network service.
Presenter: James Donio, Music Biz
Robby Towns, Music Biz
Nicole Hennessey, Music Biz
9:20 AM – 10:20 AM
Labels & Publishing Basics
Explains the economics of the music industry, including the licenses required for master recordings and songwriting.
Jason Feinberg, Epitaph Records
Karyn Ulman, Music Reports, Inc.
10:20 AM – 10:35 AM
Break
10:35 AM – 11:15 AM
Keep Social Sexy: Using Your Profiles to Build Your Brand
The modern age is about building communities and demonstrating your value within that ecosystem. Social media is a key tool in that, but the key is to remember that it is a tool, a path, a link to an end, not an end in and of itself. During this presentation, we will talk about key strategies to find your voice on social media, how to decide which platforms to use and maintain, and how to keep just enough mystery in your persona to keep your fans wanting more.
Presenter: Alicia Yaffe, The Spellbound Group
11:15 AM – 12 PM
Navigating the Music Industry Online
Digital downloads are decreasing, streaming services are coming in to their own as a method of consuming music, and social interactions between artists and fans are growing at a rapid clip year over year. Behind this shift in the industry lies a treasure trove of data. If properly harnessed, this is data that can help inform decisions, tell stories, and aid anyone including artists, managers, and labels to make the right choices in a shifting landscape.
Presenter: Liv Buli, Next Big Sound
12 PM – 1 PM
Lunch Break
Breakout Sessions
The following sessions are staggered so that you can mix and match programming of interest to create the most valuable Music Biz 2014 expertise for your level of expertise.
1 PM – 1:50 PM
Alternative Revenue Streams: Making It in Today's Music Biz
From global distribution to building a loyal fan base online, there are many options today for artists to realistically build a solid foundation for a music career. As the music industry continues to evolve, it is becoming more and more important to view a career in the music business from a perspective of many revenue streams that add up to a living. Can you make money without a major label behind you? Where else is there money to be made from sources like licensing and royalty collection? This informative panel will explore the enormous opportunities available to any artist with an internet connection, music they believe in, and the desire to connect directly with fans. You'll discover that, even in challenging economic times, making money from your music might be easier than you thought!
Moderator: Brian Felsen, former President of CD Baby
Benji Rogers, Pledgemusic
Dana Shayegan, Collective Digital Studio
1 PM – 1:50 PM
Building Better Products for Bands: The Independent Artist's Toolkit
This session provides a roadmap of the landscape of products and platforms available to independent artists in 2014 and provides a critical overview of the issues that a developer or startup might encounter in building products for this demographic, from contractual conflicts to scalability issues to music rights issues.
Presenter: Chris Crawford, Loudr
2 PM – 2:50 PM
Maximizing Ticket Sales and Revenue in the Touring Lifecycle
Ticketmaster's Artist Services division partners with artists to maximize consumer awareness, ticket sales, and revenue generating opportunities throughout the touring lifecycle. They provide innovative programs that engage consumers in the ticket/online purchase process and subsequently convert that engagement into new revenue, tickets, and/or information for the artist. In 2013, Ticketmaster Artist Services partnered with over 250 tours and delivered record breaking presale, VIP, and Platinum ticket sales.
Presenter: Jared Rosenberg, Ticketmaster
2 PM – 2:50 PM
API Services 101: The Sky Is Your Limit
Application Protocol Interface (API) services enable developers to tap into robust enterprise-class services that enable great functionality while allowing the developer to customize and control the consumer experience, from business model to music consumption experience to look and feel. Our panel discussion will aim to answer: What are the core elements of a music service API?; What business models are enabled through API web services?; and What operational and technical requirements, pitfalls, and other essential things should you watch out for? All panelists will also be given a few minutes to demo their company's API for attendees.
Moderator: Shachar Oren, Neurotic Media
Neil Mansilla, Mashery
Mohamed Moutadayne, LyricFind
3 PM – 3:50 PM
The Music Industry Infrastructure of the Future
High-quality repertoire metadata provides the foundation for the music industry's infrastructure in the digital age. Errors in the metadata reported by licensees to SoundExchange may cause you to miss out on digital performance royalties being generated by your repertoire. This session will explain how SoundExchange conducts internal matching exercises to rectify reporting errors and provide valuable insight into the world of metadata. Come learn how to make the most of your repertoire and maximize your royalties.
Presenter: Jon Bender, SoundExchange
3 PM – 4:50 PM
Grow Your Audience on YouTube
Ever wonder how you can use YouTube to promote a new album or artist? This session will cover key strategies and best practices for album and artist promotion and will also show you how you can turn YouTube audiences into loyal and highly engaged fans. Topics covered will include: Channel design, Thumbnail & Title best practices, Video Optimization, and Content Strategies. Be prepared to participate, as this session contains an activity that will ask you to brainstorm how you might use the various tools and strategies discussed on your own channels (Laptops and/or Tablets encouraged!).
Margaret Hart, YouTube
Bailey Rosser, YouTube
5 PM – 5:50 PM
Beyond the Jingle: How to Get Your Music Into Film Trailers and Commercials
Have you ever wondered how to go about getting your original music or song placed within a movie trailer or a TV commercial? Join this panel of industry experts as they lead musicians and their managers through the world of music placements for entertainment and advertising campaigns. The session will discuss how to interact with music supervisors and how to pitch your music to top film trailers houses, ad agencies, as well as how to get your music heard by music publishers and third party licensing companies.
Moderator: Sally House, The Hit House
Danny Exum, The Hit House
Jesse Goodwin, Seismic Productions
Chip Herter, Crispin Porter & Bogusky
Dan Silver, Riptide Music Group
Music Biz 2014, which will be held May 6-8, is the music industry's premier event, giving the commerce and content sectors a place to meet with trading partners, network with new companies, and learn about new trends and products impacting the music business.