More Than 12 Million U.S. Households Have Cut the Cord on Their Home's Broadband Service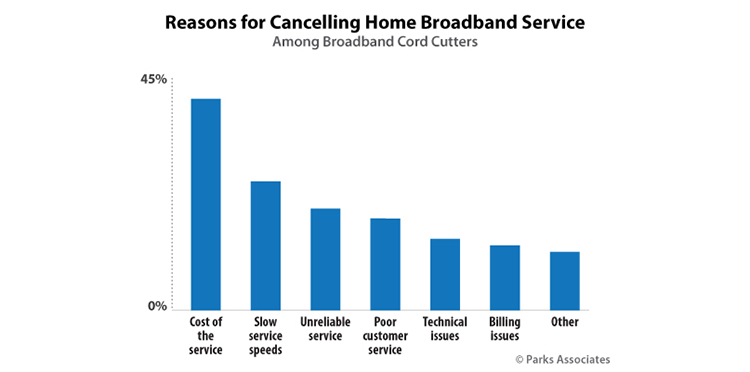 New research from Parks Associates reports more than 12 million US households have cancelled their home broadband service and use only mobile broadband for their internet needs. "Adoption and Perception of Broadband"finds there are more than 15 million households in the US that have only a mobile broadband service, which includes more than three million households that have never had a home internet subscription.
Click here to read the full report.