Metadata Summit Continues Important Conversation on Digital Data Issues for Second Year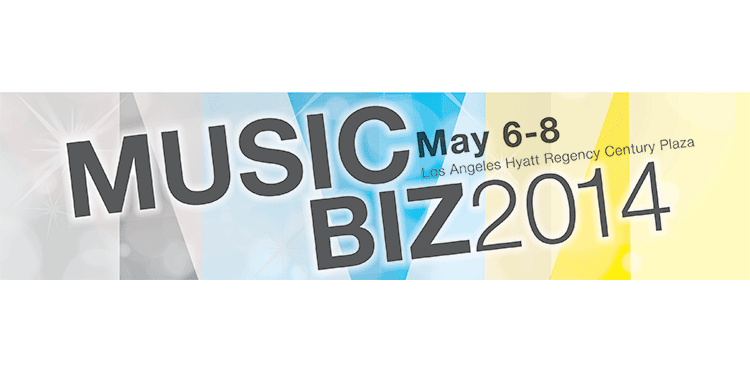 March 26, 2014 – The Music Business Association (formerly NARM and digitalmusic.org) is bringing its highly successful Metadata Summit back for a second go-round on Tuesday, May 6, from 9 a.m. to 5 p.m. at the Hyatt Regency Century Plaza Hotel in Los Angeles during the Music Biz 2014 conference.
Last year's inaugural summit drew more than 200 music industry executives, creating a rare forum for the discussion of digital data issues that are typically over-looked. This year's event is expected to top that, kicking off with a keynote from Vinnie Freda of Isolation Network Inc., the parent company of INgrooves Fontana and INscribe Digital. Attendees will then receive a progress report on common metadata issues such as artist disambiguation, street date, style, and genre; updates from the major organization and database companies working on resolving these issues; a discussion on the role of music curation; a session covering royalty reporting; and the chance to openly discuss the future of the digital album. 
"Without proper metadata, music services can't operate at full efficiency and consumers can't easily find the tracks they're looking for, all of which leads to lost revenue that no one can afford," said Bill Wilson, Vice President of Digital Strategy and Business Development for Music Biz. "Last year, we were happy to start the conversation on how to resolve some of the most glaring metadata issues, and it was heartening to see that so many high-powered executives share our concerns. We still have a long way to go, but a regular forum will go a long way toward ensuring high-quality digital data, and we're happy to facilitate that discussion."
Admission to the Metadata Summit is included in the registration price for the full Music Biz 2014 event. Tickets can also be purchased separately on EventBrite, with members paying $100 apiece and non-members paying $149 apiece.
The currently confirmed agenda for the Metadata Summit is below.
9:45 AM – 10:15 AM
Keynote
Vinnie Freda, Isolation Network, Inc.
10:15 AM – 11:15 AM
Acronym Salad
Leaders of various global metadata and information infrastructure initiatives will provide an initiatives update and discuss upcoming plans.
Leader: Richard Thompson, Kobalt Music Group
11:15 AM – 12:15 PM
Meet the New Boss, Same as the Old Boss: Resolving Chronic Issues in Music Industry Infrastructure
Progress report for solving the issues of artist disambiguation, street date, style, and genre.
Leader: Paul Jessop, County Analytics
1:30 PM – 2:30 PM
Gimme What Record!?: The Role of Curation in Today's Music Business
Josh Builder, The Orchard
Shamal Ranasinghe, Topspin/Fluence
Ty Roberts, Gracenote
Peter Sicilano, Beatport
2:30 PM – 3 PM
Open Style Guide Discussion
Leader: Robby Towns, Music Biz
3 PM – 4 PM
Royalty Reporting
4 PM – 5 PM
Future of the Album
In the physical market, music art has been adapted to new formats: CD longboxes, cassettes, gatefold double LPs, and more. But in the digital space, the album experience hasn't significantly evolved beyond a static square image.
Moderator: Kevin Arnold, OpenAura
Music Biz 2014, which will be held May 6-8, is the music industry's premier event, giving the commerce and content sectors a place to meet with trading partners, network with new companies, and learn about new trends and products impacting the music business.