[MEMBER NEWS] — Final Clio Music Awards Submission Deadline Approaches; Synchtank Interviews Clio Music Director Michael Kauffman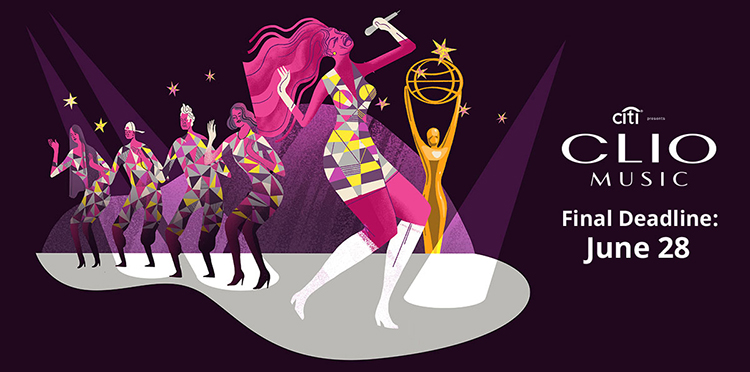 Music Biz Member Clio Music has announced that the final deadline to submit for the 2019 Clio Music Awards. Entrants will have until next Friday, June 28, to submit their campaigns that connect consumers with brands through the power of music for consideration in this year's awards.
Award winners will be announced during the 60th annual Clio Awards on September 25 at The Manhattan Center in New York. For more on entry information, visit the Clio Music Website.
In other news, Clio Music Director Michael Kauffman was recently interviewed by Synchtank. The blog post answers questions about the program's mission, how the program has developed over the past five years, and what's new for Clio Music in 2019.