[MEMBER DISCOUNT] —Winston Baker's Music Finance Forum, September 12 in Los Angeles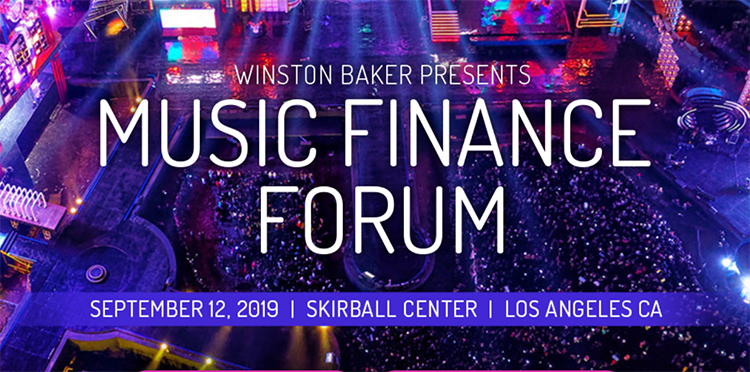 Music Biz is a proud partner of Winston Baker's Music Finance Forum, which will be held on September 12, 2019 at the Skirball Center in Los Angeles. This special event will bring together debt and equity financiers, strategic and operational executives, and seasoned dealmakers in the music sector. Through the conference, participants will explore and gain insight into new revenue streams, merger and acquisition strategies, and innovative business models. The speaking faculty will include financiers and advisors from 23 Capital, MaC Venture Capital, Shamrock Capital, Shot Tower Capital, SunTrust Robinson Humphrey, Vine Alternative Investments and more.
Music Biz members can save $100 on event registration now through August 31 — log into the Member Discounts section of our website to access the discount code. And, visit www.musicfinanceforum.com for more information on the event.