[MEMBER DISCOUNT] Nielsen Music 360 U.S. Report 2018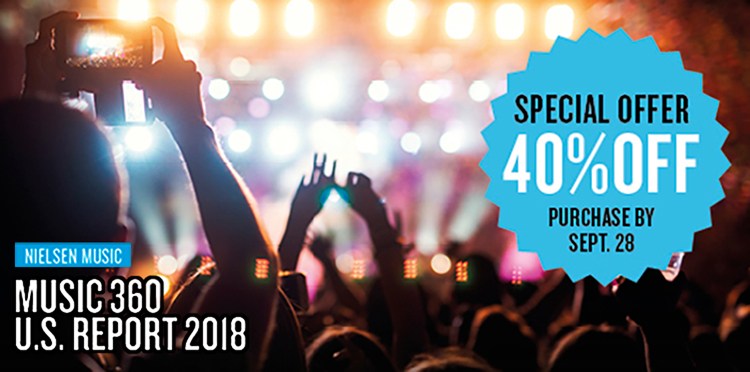 Nielsen Music's Music 360 U.S. Report 2018 ranks among the industry's most important sources for fan data and insights. Music Biz is partnering with Nielsen to offer members 40% off their purchase of the report. As time spent listening to music continues to rise, it is important for brand decision makers to know how fans are consuming their favorite songs to make smarter, more effective investments in music.
This report will help you stay on top of the trends driving the business forward, including:
How to leverage voice technology to win with savvy customers;

How to best position your brand in the lave space ecosystem, and;

How to translate fan's passion for music into passion for your brand.
Click here to access the 'Discounts' section of our site to access your member-exclusive 40% discount.