[MEMBER DISCOUNT] Hit Songs Deconstructed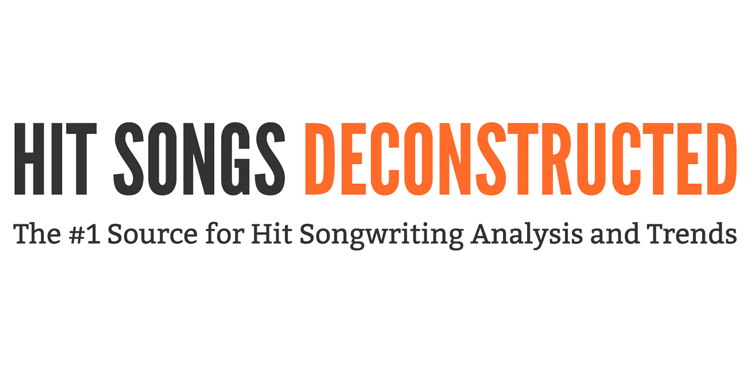 Hit Songs Deconstructed is a cutting-edge resource that provides unparalleled insight into the craft and trends behind today's hit songs. The platform includes a robust searchable database that houses compositional analytics for the Billboard Hot 100 Top 10, in-depth song reports and videos that take a deep dive into the songwriting and production techniques behind some of today's biggest hits, and quarterly trend reports that deliver a snapshot of Billboard Hot 100 Top 10 compositional and industry trends.
Click here to access the 'Discounts' section of our site for your 15% member-exclusive discount.