Meghan Trainor To Receive Breakthrough Artist of the Year Award At Music Biz 2015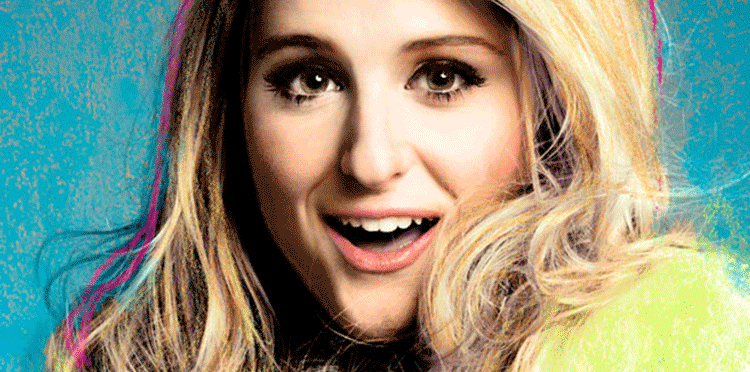 March 10, 2015 – The Music Business Association (Music Biz) will honor newly-minted Pop star Meghan Trainor with the Breakthrough Artist of the Year Award at the Music Biz 2015 Awards Luncheon on May 14 at the Sheraton Nashville Downtown Hotel in Nashville. Prior to achieving massive success with her album, Title, and its smash singles "All About That Bass" and "Lips Are Movin," Trainor was a high school prodigy who came to Nashville after scoring a publishing deal at the age of 17. While there, she co-wrote tracks for major acts such as Rascal Flatts and Hunter Hayes before breaking through on her own after deciding to record "All About That Bass" herself. 
"Many people think Meghan was an overnight success, but she has actually been working in the music business for several years, a lot of that time in Nashville," said James Donio, President of Music Biz. "Now, we're thrilled to recognize her incredible talent in the city where her songwriting kicked into high gear."
Before hitting the big-time with Title, Meghan self-released three full-length albums before turning 17, wrote songs for some of the biggest names in Country music, and shored up her songwriting chops in the Reggae, Rock, and R&B genres by writing tracks for Common Kings and Hot Chelle Rae singer Ryan Follesé. She has more than earned her place among past Breakthrough Artist of the Year Award winners such as Ariana Grande, Emeli Sandé, Nicki Minaj, John Legend, The Killers, Ne-Yo, and Carrie Underwood.
"I'd like to thank the Music Business Association for this great honor," said Trainor. "When I first wrote 'All About That Bass,' I had no idea that it would completely change my life, but I'm glad that the song's message of self-empowerment has caught on. I'm excited to accept this Award."
Trainor began her career in music early, writing her first song, a reworking of Hoagy Carmichael's "Heart  & Soul," when she was only 7 years old. By the time she hit 17, she had already recorded and self-released three albums – Meghan Trainor, I'll Sing with You, and Only 17 – and won multiple awards, including Best Female Artist at the 2009 International Acoustic Music Awards and the Grand Prize at the 2010 New Orleans Songwriters Festival. She then declined a full scholarship to the prestigious Berklee College of Music to pursue a publishing deal, eventually moving to Nashville and meeting songwriter and producer Kevin Kadish, with whom she wrote the massively popular smash single "All About That Bass." After offering the track to major recording artists such as Beyoncé and Adele, Trainor decided to record the song herself, leading to a record deal with Epic Records, sales of more than 6 million copies of the track, two GRAMMY nominations for Record of the Year and Song of the Year, and the release of her full-length album Title, which debuted at #1 on the Billboard 200.
Music Biz 2015, which will be held in Nashville for the first time in Association history on May 12-14, is the music industry's premier event, giving the commerce and content sectors a place to meet with trading partners, network with new companies, and learn about new trends and products impacting the music business. Registration is available now. For more information or to sign up for the conference, visit Music Biz 2015.