Love of Listening: The Passion and Habits of Hispanic Music Consumers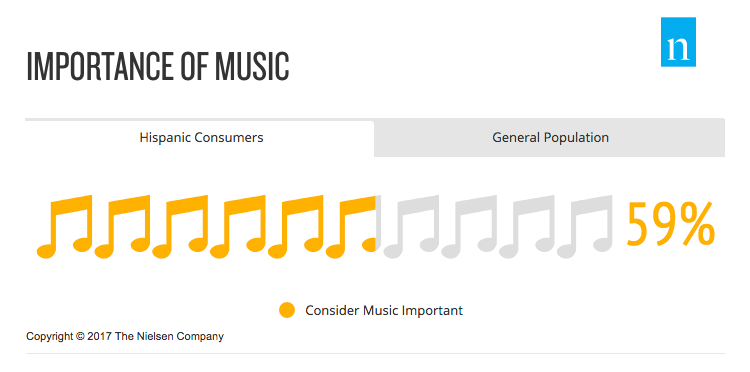 Music is a big part of daily life and special occasions for most Hispanic consumers. According to our annual Music 360 report, 93% of the Hispanic population (age 13+) in the U.S. listened to music in the past year, and 59% consider music important, compared with 51% of the general population.
Click here to read more.