Losing A Legend: How Leonard Cohen Fans Pay Tribute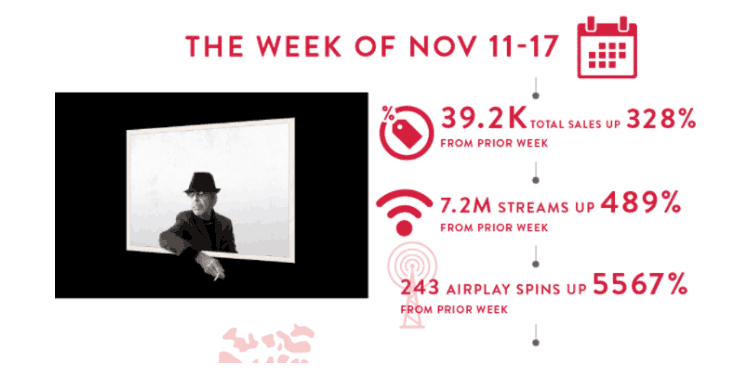 Adding to the loss of so many music icons throughout 2016, the recent death of singer-songwriter Leonard Cohen highlights the impact that the passing of an artist can have on music sales and streaming. Canadian fans paid tribute to Cohen not only by consuming music from across his catalogue, but by engaging with music from related artists' repertoires as well.
Click here to read more.