Logic & Drake claim album, singles charts for Hip-Hop: Comment from Music Biz President James Donio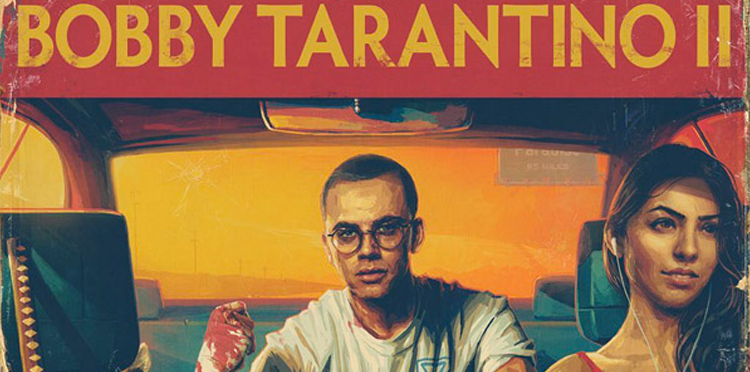 James Donio, President of the Music Business Association (Music Biz), commented on this week's sales numbers issued by Nielsen (published by Billboard – albums, singles) and BuzzAngle Music (published by HITS Daily Double – albums).
"It was an eventful week on the Nielsen and BuzzAngle Music charts, with new albums claiming the Top 3 slots on the Billboard 200 for the first time in four months, plus career-best showings for some legendary Rock musicians. Both charts were led by Logic's new mixtape, Bobby Tarantino II, his second #1 in under a year, while fellow Hip-Hop star Lil Yachty took #2 with Lil Boat 2, his highest charting album yet. Both titles were driven primarily by streaming, contrasting with the traditional-sales-driven American Utopia from former Talking Heads leader David Byrne, which reached #3 on the Billboard 200 and #4 on the HITS Top 50 Chart. It's Byrne's highest charting album ever, both solo and with the Talking Heads, and was powered by a concert ticket/album sale redemption bundle. A similar offer also drove Metal mainstays Judas Priest to the best chart position of their career, with their new album Firepower reaching #5 on the Billboard 200 and #7 on the HITS Top 50 Chart. The week's debuts were rounded out by the latest posthumous Jimi Hendrix album, Both Sides of the Sky, which enters both charts at #8.
"Meanwhile, Drake continued his Billboard Hot 100 streak with 'God's Plan,' hitting #1 for the eighth straight week. It was also a big week for Bebe Rexha and Florida Georgia Line's 'Meant to Be,' which reached a new peak at #4 on the Billboard Hot 100. It's a career high for Rexha, and ties Florida Georgia Line's previous high-water mark with 'Cruise' featuring Nelly.
"Next week, we'll see whether albums from veteran Rock groups Stone Temple Pilots, The Decemberists, and Yo La Tengo can crack the Top 10."