Live Music Is Merging With Video Games – And Giving Us A Glimpse Of The Future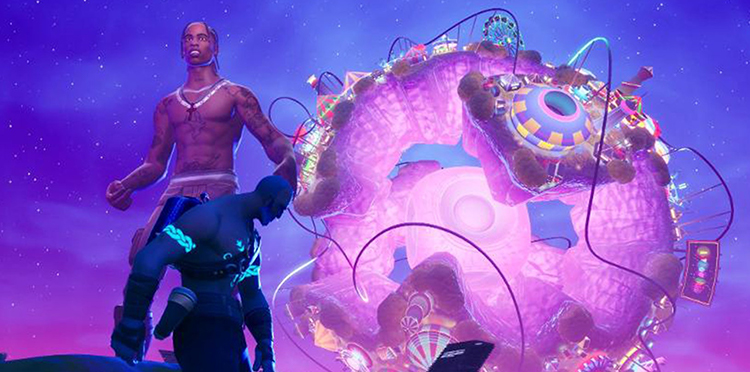 Scott's "Astronomical" event was huge, even by the standards of the biggest game on Earth. Viewed live by more than 12 million people – enough to fill Wembley stadium some 133 times over – the visually spectacular ten-minute concert debuted Scott's new track "The Scotts", featuring Kid Cudi, and showcased several songs from Scott's previous albums, all mixed into a special performance within a persistent online game.
Players of all ages, colors and creeds packed onto servers to see one of the world's most famous rappers unveil new tracks in a set that wouldn't look out of place at the Super Bowl or the Grammys. It was pulled off with incredible attention to design and set a new standard for interactive live entertainment.
Click here to read more from GQ.