Linkfire Is Hiring: Commercial Executive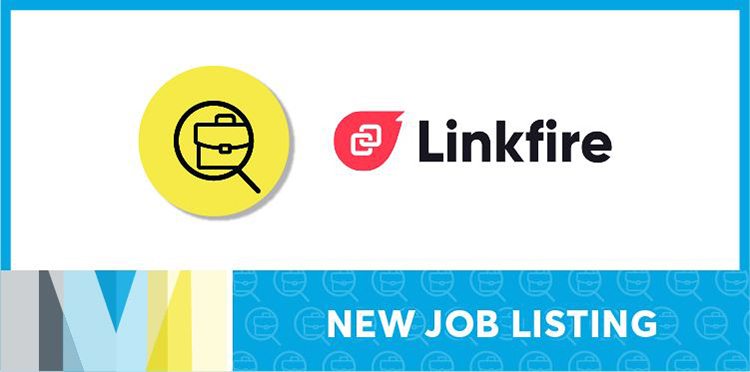 Music Biz member Linkfire is looking for a full-time Commercial Executive to work closely with the biggest players in the music and entertainment industry. You'll join a company with roots and heart in music. We're a team of designers, engineers, product managers, and more, drawn from every corner of the globe.
The common denominator? Music—we live and breathe the stuff.
We are expanding our team in New York and are looking for a Commercial Executive with a specific focus on publisher network and media sales within the music markets.


About the Role
You will become part of a Sales Organization with a strong emphasis on building long-­term client relationships and client portfolios within the music industry. In cooperation with the Head of Sales & Channel Partners you will get to lead the full sales funnel on your respective markets.
You will own, manage, and drive the full sales funnel from the first contact through closing new sales.
The main responsibility in this role will be to prospect and engage with new channel partners, validate how our solution will solve their problems, develop proposals, and manage the contract process. Upon successfully closing a new contract, you'll hand off new clients to our Partner Success team.
We strive to make sure we give our partners the best service possible and this requires that you are willing to go the extra mile.
Our future colleague has experience with software sales, media who has the ability and the drive to impact our sales processes, best-practices and contributes actively to internal learning and knowledge sharing.


Your day-to-day tasks:
Build, maintain and grow a global sales pipeline, focus on channel partners
Become an expert on all Linkfire products so you can clearly articulate and demonstrate our value proposition, creating excitement and enthusiasm among prospects
Work closely with the Head of Sales and Channel Partners to drive initiatives and market learnings
Keep up to date with the latest trends in the entertainment industry
Requirements:
2+ years experience from a similar role (e.g. B2B SaaS/ Software Sales/Media Sales)
You love all things music. You have a basic understanding of the music market and its complexity.
A good portion of tech-savviness to how the digital advertising and market places work
You are team player who values collaboration
Knowledge of ad networks, media sales and ad exchanges.
People say about you:
Have exceptional, razor-sharp communication skills
Very motivated with the drive, enthusiasm, integrity & professionalism to get things done.
Able to effectively manage your time and competing priorities
Have great people skills combined with a mentality of putting the client at the center
Proactive and resourceful, you can utilize the resources available independently and take the initiative to generate new opportunities.
Own a structured approach to information sharing and reporting
Have a great understanding of the value of good customer service


About us:
Linkfire was founded as a response to the increasingly complex nature of digital music marketing. Listeners the world over are streaming through different services—so how do you connect to all of them at once, simply and smartly?
Our technology links fans directly to the content they love in their favorite app. At the same time, we empower everyone from major labels to independent artists with unparalleled audience insights.
Since we started, we've become a trusted partner to the music industry's biggest names, as well as thousands of soon-to-be biggest names. We're headquartered in Copenhagen, with offices in NYC, LA, and Lisbon. Every day we help artists we adore to realize their potential through the power of music data.
Underpinning our culture is collaborative, agile processes, and something we like to call the 'Nordic spirit.' It means working together with transparency, respect, and honesty. And that goes for the way we do business too.


What's in it for you:
You get the chance to work closely with the biggest players in the Music, Media, and Entertainment industry.
An open, informal entrepreneurial startup working environment
A truly international spirit, with 4 global locations and over 25 different nationalities
Generous paid time off plans and a Scandinavian work-life balance right here in NYC
We offer an employee warrant scheme and employee health benefits
Enjoy paid daily lunches with your colleagues
The chance for your work to impact the music consumption of millions of music enthusiasts all over the globe
Music has the unique power to unite us all. It transcends cultures, languages, and borders. Every day, we help artists from around the world connect with their fans, and we're immensely proud to count such a diverse range of creators as our users. We embrace this diversity inside our offices too. At Linkfire, we want you to find a place to belong and feel encouraged to be your authentic self.
We, therefore, do not tolerate discrimination in employment on the basis of race, color, age, sex, sexual orientation, gender identity or expression, religion, disability, ethnicity, national origin, marital status, protected veteran status, genetic information, or any other legally protected classification or status.
Click here to apply.