[LEADERSHIP WEBINAR SERIES] Session 4 — Emotional Intelligence: Your Ultimate Leadership Differentiator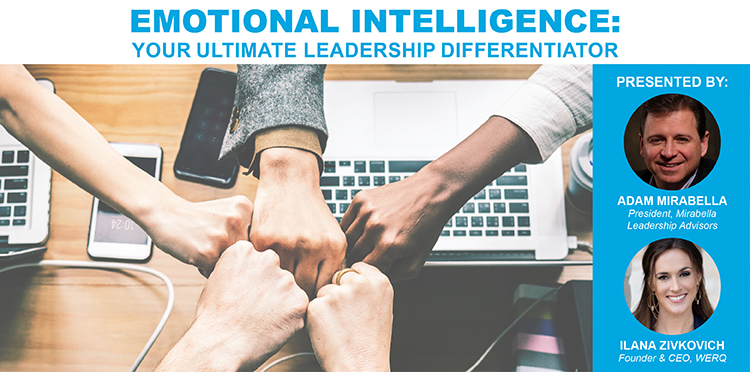 People look for "Emotional Intelligence" in their leaders, but how can you actually embrace and model it? Join us for the final session in our Leadership Webinar Series on Monday, May 6 from 2-3 PM CT (3-4 PM ET) as Executive Leadership Coaches Adam Mirabella and Ilana Zivkovich explain why this leadership quality has a greater impact than anything else and how you can master it to benefit both you and those you partner with!
This webinar will simultaneously take place online via GoToWebinar and in-person at our Annual Music Biz Conference at the JW Marriott Nashville. Visit the schedule section of musicbiz2019.com for our full Program Schedule and to RSVP for the in-person session.
Click Here to Register for the Online Webinar
*Disclaimer: It is not essential to view previous webinars before attending future Leadership Series sessions. However, if you'd like to revisit parts 1-3, Music Biz Members can watch these and all our past webinars by logging into the Recorded Webinars section of our website.