[LEADERSHIP WEBINAR SERIES] — Session 3: Engage and Mobilize Your Team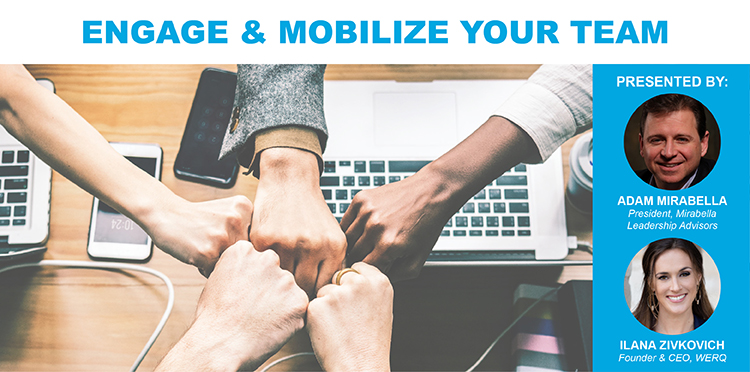 The entertainment space continues to evolve at an unprecedented pace — as executives, it's important to evolve along with it! In the third session of our four-part leadership series*, Certified Executive Coaches Adam Mirabella and Ilana Zivkovich will teach you the best strategies for engaging and mobilizing your team.
Session 3: Engage and Mobilize Your Team — April 4  •  2-3 PM ET
Once you have a firm command of your leadership presence, explore powerful ideas to motivate and engage the people you interact with every day. Find ways to inspire creativity from the people you manage or partner with by understanding how best to reach them.
The final session of our Leadership Webinar Series will discuss how to truly demonstrate emotional intelligence for your team. For more information on each session, visit the Upcoming Webinars section of our website.
*Disclaimer: It is not essential to view previous webinars before attending future Leadership Series sessions.