[LEADERSHIP WEBINAR SERIES] — Session 1: Leadership Foundations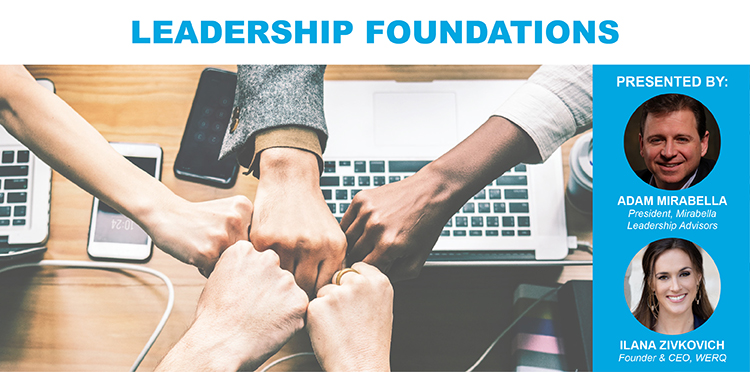 The entertainment space continues to evolve at an unprecedented pace — as executives, it's important to evolve along with it! In the first session of our new four-part leadership series*, Certified Executive Coaches Adam Mirabella and Ilana Zivkovich will explore what fundamental characteristics make for strong leaders in our industry.
Session 1: Leadership Foundations — Every leader is different, but all great leaders know where they want to take their team. Create the environment that allows your people to succeed. Own the leadership space that will propel you, your company and your career.
Future sessions in the Leadership Webinar series will teach you how to engage and mobilize your team, create your personal brand, and truly demonstrate emotional intelligence for your team. For more information on each session, visit the Upcoming Webinars section of our website.
*Disclaimer: It is not essential to view previous webinars before attending future Leadership Series sessions.