[Keeping Tempo with Music Biz] – Podcasts: Product and Tech Revolution, an Op-Ed by Sergey Bludov of DataArt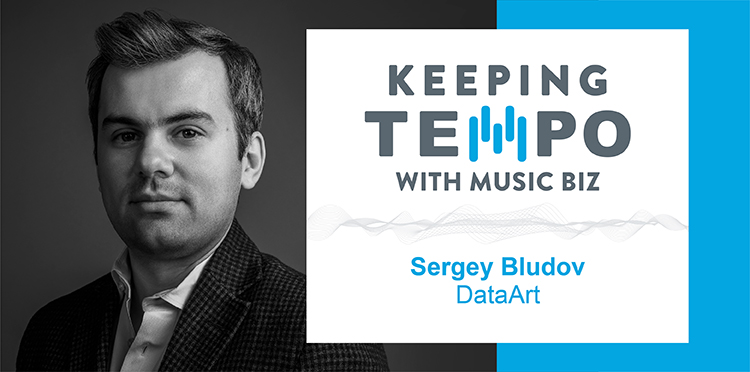 Once relegated to the fringes of digital entertainment, podcasts are now on the minds of the entire media industry. Big money acquisitions of podcasting companies are increasingly commonplace, while a growing number of major celebrities are launching podcasts of their own. In a relatively short amount of time, this audio show format has become impossible to ignore, with the most significant media companies jumping into the mix at a rapid pace.
In this op-ed piece, DataArt's SVP of Media & Entertainment Sergey Bludov tracks the history of the podcast medium from its humble beginnings to its present-day prominence, and discusses the opportunities and challenges associated with monetizing the format.
---
The Early Days
The origins of podcasting actually go back to 2001 when the first iPod was released, although the name came along a bit later in 2004. The niche market initially gained some ground with those interested in new technologies, but it remained far from the ears of the masses. Apple became the main distribution platform when the company made podcasts compatible with iTunes in 2005, but significant growth didn't occur until 2009 when several edgy comedians started to produce podcasts due to the format's freedom and lack of censorship. Fast forward five years to 2014 and podcasting gained its first large audience with Serial — a true crime investigative journalism program — which hit 40 million downloads over three months, leading advertisers and the entire media industry to take serious note of the emerging popularity of the podcasting format.
Over the past couple of years, podcasting has grown into a massive business, with acquisitions rising into the hundreds of millions of dollars range. Music streaming giant Spotify purchased two podcast producers, Gimlet Media and Parcast, for over $400 million in early 2019, while promising audio platforms such as Luminary and Himalaya Media raised $100 million each in venture capital investments. 
Enter The Majors
The podcasting revenue potential is skyrocketing. A recent report from the Internet Advertising Bureau and PwC indicates that the podcast advertising market in the US grew by 53% to $479.1 million in 2018 while predicting that this revenue stream will rise to a whopping $1.04 billion by 2021.
It's no surprise that the majors are jumping on board in a big way. Last year, Sony Music Entertainment announced a joint venture with two veterans of podcast production. Sony's deal with Adam Davidson (co-founder of NPR's Planet Money show and a New Yorker staff writer) and Laura Mayer (formerly connected to Panoply Media, WNYC, and Stitcher) includes plans to create and distribute original podcasts in a variety of genres. With Sony's vast resources for both content creation and monetization, coupled with the storytelling and talent development expertise of Mayer and Davidson, the partnership shows great promise for innovation and success.
Universal Music Group is another major that announced further involvement in the world of podcasts through a partnership with independent publisher Wondery. With a press release stating the goal of the ensuing podcasts to "provide fans and new audiences alike with deeper perspectives on artists, music and events that influence and shape culture," it's expected that the podcasts will also grow to be an incubator for Universal's projects in film and TV while additionally serving as a viable platform to expand the reach of content from the company's worldwide record labels. Initially launched in 2016 by former Fox executive Hernan Lopez, Wondery raised $5 million in a Series A round in 2018, led by acclaimed investor Alan Patricof who boldly described the podcasting company as the "ideal bet" in the swiftly rising marketplace.
So, where do we go from here? Will the majors develop their own dedicated product/service offerings to compete with the platforms as opposed to just the content? Or will they conversely use existing publishing and distribution companies within the groups to market their podcast content?
Although it remains early in the game, UMG just launched an in-house artist analytics app. "Universal Music Artists" provides a wealth of information that is now accessible by all artists on the label as well as their managers. Hot on the heels of Spotify and Apple Music, UMG's app displays data from major streaming platforms in addition to social media engagement details from Instagram, Twitter, and Facebook. The label describes its new offering as the first all-in-one app for artist analytics, which includes a large amount of valuable data, such as YouTube views, top countries, demographic information, and much more. Although podcast data is not currently part of UMG's app, I'm sure we can expect that it will be added in the future.
There's no question that the popularity of podcasts is rising at a rapid pace. In fact, many believe that podcasts are on the way to rivaling music consumption, in part due to Spotify's increasing focus on podcasts combined with a growing number of major labels and new players producing exciting content that's grabbing the attention of the masses. Although it's difficult to predict the exact direction of the expanding podcast market, it's clear that everyone is taking note and clamoring for a piece of the increasingly lucrative action.
Where's The Cash?
Every aspect of the broadening podcast industry is ripe for the taking. Many startups are competing for a share of the tech side of podcasting, in addition to battling the bigger players in the creator and platform pieces of the puzzle. And investors are showing great optimism. As was mentioned above, audio platforms Luminary and Himalaya Media each raised $100 million in venture capital, while podcast marketing tech company Chartable raised $1.5 million and PodFund, a new podcast creators endeavor, raised $2.3 million.
Although the industry has yet to fully realize the monetization potential of the podcasting market, advertising remains the primary source of revenue. The 2018 Podcast Advertising Revenue Study by the Interactive Advertising Bureau's (IAB) Audio Industry Working Group illustrates a massive surge in podcasting ad revenue, with the US market growing from $169.1 million in 2016 to $313.9 million in 2017 and up to $479.1 million in 2018. 
The Analytics Challenge
With podcasting ad revenue projected to reach over $1 billion in the next two years and with 90 million Americans listening to podcasts every month while 144 million US consumers have listened to at least one podcast, the sky's the limit, right? Well, unfortunately, before we can wave a victory flag, the industry must overcome several significant challenges.
In just a few short years, the value of podcast advertising has exploded. However, the medium has yet to adopt a standardized metrics system to allow for the effective measurement of a podcast's reach, resulting in cloudy analytics that fail to provide comprehensive data for making educated ad buys. 
But, fear not: standardized metrics and thorough analytics are coming, eventually.
The IAB launched its Podcast Measurement Technical Guidelines in December 2017, marking the first viable attempt to create a standardized system for the podcast industry, including regulations for reporting numbers, listening behavior, and ad deliveries. At the same time, these guidelines are still far from universally accepted. Other organizations have created alternative measurement structures, including podcasting mogul NPR's Remote Audio Data (RAD) system that determines listener activity, as well as individual analytics platforms developed by both Spotify and Apple.
Podcasting is a relatively new medium, so it's not surprising that the industry is experiencing metrics and analytics growing pains at this early stage in the game. But it's also important to realize that the situation is already improving dramatically.
Currently, the swiftest development in the world of podcasting exists in the analytics sector. Spotify is one of the leaders in this space with its recently released discovery and analytics dashboard interface. Podcast creators can submit their shows to the platform to view data about listener demographics and engagement, including valuable details like the average listening time and where consumers start and stop playback. Although several podcast networks, ad agencies, and third parties such as Nielsen offer listener data, this information is derived from self-reported surveys and is therefore not available in real-time. Conversely, analytics platforms such as Spotify's are likely capable of providing more reliable data at this point.
Apple is another company making waves in the advancement of podcast analytics. The company's Average Consumption metric in its analytics suite is considered an essential tool by many experts who believe that this metric is sometimes dramatically more valuable than simply counting total downloads. And here's the reason: some podcasts are intended to reach a relatively small but highly engaged audience. In these circumstances, the total number of downloads will likely remain low, but that's to be expected. The greater analytic value comes from determining whether or not those who are interested in the show are listening for long periods. If the data illustrates that consumers are spending large amounts of time listening to these shows, that's a clear sign of success within a niche audience. For podcasts intended to gain mass appeal, total downloads is a powerful statistic to analyze, while granular demographic information is an essential tool for marketers and creators involved in every level and type of podcast.
Of course, marketers and advertisers require advanced analytics to initiate precise targeting in their ad campaigns effectively. And streaming platforms excel in the ability to collect granular listener data. From detailed demographic information, including age, gender, and location, to the chosen devices, streaming source, and playlists being consumed, these platforms generate massive quantities of treasured information for marketers. The hope is that we'll see the same level of analytic capabilities become available for podcasts in the not-too-distant future, thereby furthering the potential for the rapidly expanding industry to grow exponentially in the coming years.
---
You can read past "Keeping Tempo" articles via the portal linked here. And, stay tuned for more insightful discussions from our members and partners from across the industry!