[Keeping Tempo With Music Biz] – Finding A Fanbase: Training Algorithms For Music Discovery, Op-Ed by Chelsea Hallman from Targoz Market Research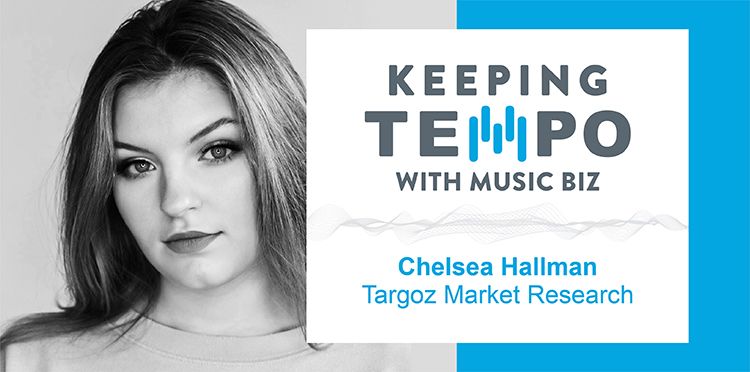 In 2022, 46 percent of insights buyers from Coca-Cola to McKinsey revealed their spending on research projects increased over the past twelve months. Has yours? What's driving your strategy? Previous release stats, or tailored marketing research that explores precisely what your listeners want?
Training algorithms or recommendation engines to feed your release to an audience that matches your target market's desired lyrical content, song features and past listening habits is paramount, particularly with emerging artists. Promotion teams must have the most effective listener profile at launch so they can coordinate early likes, saves and listens.
Success depends on being well-positioned, including identifying the most effective interests and user behaviors before launching a single or artist, so recommendation engines are not confused by the profile of your early streams of a release. If there is confusion, your marketing campaigns will fail. Knowing a song's appeal to a specific audience before launch can increase your success, giving you targeted segments that will drive the right early listens and adds to playlists. It's all about proper market alignment and velocity.
Just as we test brand names, images and identities for new products in other industries, the same can be done for an artist, album, song or label. Our internal research, along with experience in different artistic sectors, has informed our insights in this area.
One such example area is book publishing, where campaigns focus on training Amazon's "also bought" engine to feed new releases to the right readers.
If you're looking to grow, you must find new fans. Relying on R&D from major distributors and outside platforms benefits the distributor more than the artist or label. It is essential to put that power back in the hands of the teams developing the marketing plan. You need the best resources to define the personalities that make up dynamic, cross-platform fanbases. Each artist has multiple segments within their audience. Which release will resonate with what segment of their audience? What is the profile of that listener? What merchandise and live events appeal to this fan? These are all robust metrics available to artist teams through our research.
In an era of disruption, consolidation, competition for attention, and a looming recession, targeting your energies has never been more critical. Music faces competition from video games, audiobooks, podcasts, and entertainment apps such as TikTok for mindshare. How can you compete against the most precious commodity we all have—time?
It is crucial to invest in research so you can have forward-looking insights to remain top of mind with your fans and capture your share of their time. Music is a different experience than it once was, but we're here to align your strategy in an era of declining resources, and help you navigate tomorrow.
---
You can read past "Keeping Tempo" articles via the portal linked here. And, stay tuned for more insightful discussions from our members and partners from across the industry!