[Keeping Tempo With Music Biz] — 2020 Vision: A Look at What the Music Industry Faces in the Coming Year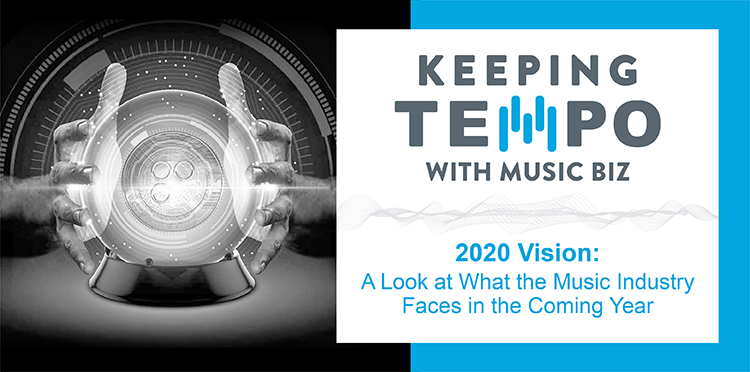 The 2010s has arguably been one of the most transformative eras for our industry, as the RIAA reports that music streaming increased from 7% to 80% of the U.S. music market over the past decade. With old becoming new as vinyl sales sharply increase and the advent of social media changing how music fans interact with their favorite artists, our industry looks vastly different going into 2020 than at the dawn of the decade.
So, what will define the next year for our industry? We asked Music Biz members and friends from across the industry what they felt the biggest opportunities and challenges our industry will face in the coming year.
For more insights on what 2020 has in store, check out the latest episode of The Future of What podcast.
---
Anna Bond, Director of Business Development, North America for Songtrust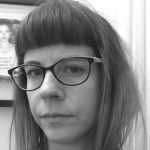 "I think the increasing globalization of the music industry – in terms of new markets emerging, as well as listeners becoming more and more interested in regional music from around the world – is going to continue to be the primary driver of music industry growth in 2020. Alongside this growth, technological solutions will continue to empower rights holders to collect their royalties from these global sources with increasing effectiveness and transparency."
Russ Crupnick, Managing Partner of MusicWatch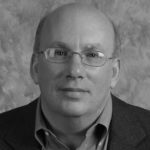 "Building on the decade of the "teens," we can expect more positive news from music fans in 2020. It's an important reminder that there are dozens of consumer segments driven by distinct music preferences and listening habits.
"In developed territories where streaming is heavily penetrated, such as the US and Western Europe, the challenge will be to continue the growth and momentum of the paid subscription business and work towards raising average return per user (ARPU). Streaming is approaching a tipping point — certain consumer segments are ready to pay for enhanced premium experiences: hi-res audio, live streaming, or better device integration, especially around voice-assist devices.
"Of course there are vast numbers who will continue to prefer an ad-supported option, or traditional radio. Although consumers don't understand the conversation, I'd expect even more industry focus in 2020 around addressing the 'value gap' and performance royalties.
"Expect territories such as APAC, Africa/Middle East and LatAM to outpace the rest in terms of streaming growth. That's thanks to increased attention from DSPs and labels, as well as improving mobile and payment infrastructure.
"Thinking about challenges, the 'attention economy' continues to evolve. As if social media and video binging weren't enough distraction from music, audio itself is morphing. Podcasting is one of the fastest growing audio mediums, and we're seeing a resurgence in 'talk' formats. This poses a threat to time spent listening to music, especially in vehicles and during relaxation time. On the other hand, 'talk' helps DSPs keep listeners on their platforms for longer periods of time, and artists can leverage podcasts to engage fans, promote projects and facilitate discovery." 
Nathan Dohse, Founder and COO of AGD Entertainment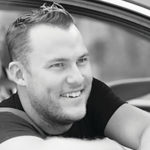 "I doubt this is the biggest challenge, but it's been on my mind as of late. Zane Lowe touched on this during his interview at Music Biz 2019: while new music is being streamed and reaching new listeners, the current model of playlist discovery fails to notify the fan of who exactly it is that they are listening to. While I'm not sure we'll return to a DJ model of talk back during a stream, we need to increase discovery tools for fan-artist connection. Requiring an additional action be taken through a device in order to learn an artist's name is a big ask for most music fans. It doesn't help an artist's career to receive a million streams if no one knows who they are."
Jay Gilbert, Co-Founder and Digital Strategist for Label Logic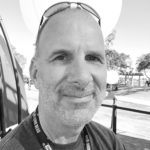 "A key challenge for artists in 2020 will be rising above the noise and clutter to gain new fans and grow their base. The reason music fans don't buy or stream an artist's new music is frequently because 1) They don't know it's out, or 2) they haven't been exposed to it. With available data and insights, both of these issues can be addressed.
"There is a plethora of data at our fingertips now, but artist teams must make that data 'actionable.' Tools like Nielsen Connect, Chartmetric, SoundCharts, Bandsintown, Spotify For Artists, Apple Music For Artists, Pandora's AMP / Next Big Sound, Google Trends, Social Insights, etc. can help artists identify the audience, target marketing, route tours and expose their music to new fans."
Michael Huppe, President and CEO of SoundExchange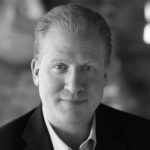 "I see two primary challenges to the industry in the coming years. First, recording artists – especially American artists – remain cheated by the fact that they aren't paid for terrestrial radio airplay, even though FM radio in the U.S. is the one of the biggest distributors of recorded music in the world.  This is unfair to artists, and to all the other platforms that do pay for the music. Second, music creators of all types face an extraordinarily complex array of revenue and data streams when trying to get compensated for their art. The industry has made important steps toward clarity and efficiency, but there's a long way to go to ensure that all the use of music is properly tracked and paid on."
Lisa Nolan, Senior PR Manager at Jammber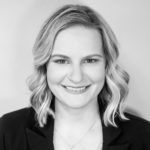 "2020 will continue to bring growth to the music industry. A main contributor to that growth will be technology — ranging from artist discovery to how music is consumed to increased accuracy in royalty payments."
Tommy Stalknecht, Founder and CEO of Single Music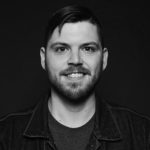 "Direct-to-consumer is the future of all businesses and the music industry has not been giving D2C the attention it deserves. While focus has been on streaming and emerging technologies, the most lucrative parts of the industry continue to be merch sales and live experiences. We see D2C as an under-appreciated asset in creating long-term relationships with fans that feed a longer and more lucrative career."


Colleen Theis, Chief Operating Officer of The Orchard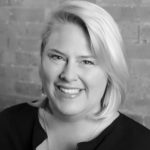 "The artist services segment of the industry is on a huge growth trajectory, as artists connect directly with fans to drive their careers, in turn making the industry more scalable and transparent. However, there's also a challenge to overcome with the next generation of talent in understanding the important role labels play. A strong label is critical in nurturing and developing talent and providing infrastructure – to successfully build and execute an impactful global music release that connects all the dots requires a high level of expertise and resources. For every DIY success story, there are thousands of releases that never reach a large enough audience for the artist to have a sustainable career."
---
Music Biz and Music Ally founded the NY:LON Connect Global Music Business Summit to help high-level players in the industry discuss these opportunities, challenges and more, steering the course that the global music business should follow to ensure growth that benefits everyone. This year's NY:LON Connect summit takes place this Thursday, January 16 through Friday, January 17 at the Dream Downtown in NYC. Stay tuned to musicbiz.org for a recap of the event early next week!
You can read past "Keeping Tempo" articles via the portal linked here. And, stay tuned for more insightful discussions from our members and partners from across the industry!