Jillian Kelleher Joins Music Biz Team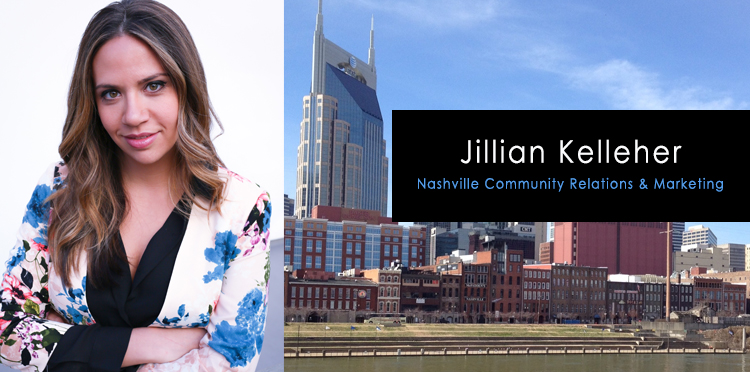 The Music Business Association (Music Biz) has appointed Jillian Marie Kelleher to assist with Nashville community relations and marketing for the organization and its Music Biz 2017 convention.
Jillian Marie Kelleher is the Founder/President of Connector Entertainment Group, a full-service marketing and branding agency engaged in the development, ownership and commercial utilization of music & lifestyle content. Clients the company has worked with include: Viacom, Columbia Records, Bonnaroo, Warner Music, Live Nation, Rolling Stone, KLOVE, Lightning 100 and more. Prior to opening her agency, Jillian handled the Speaker & Programming Coordination for the New Music Seminar in NYC, which gathered top music business executives from around the world for a week-long conference, to discuss music business trends on the horizon. She simultaneously worked as the Head of Sales & Partnerships for GradCity.com, the largest student travel company in the US, where she curated brand partnerships with social-good organizations like: Pencils of Promise, The Ad Council, UPromise and DoSomething.org. Before this, Jillian served as the Director of Business Development for Tainted Blue Recording Studio in Times Square, and spent 7 years volunteering as the Head of Programming for Music Unites, a nonprofit that brings music programs to underfunded inner-city schools across the country. Artists she's worked with include: Neon Trees, John Legend, The Jonathan Batiste Band, Rachel Platten, Diane Birch, Kate Nash and J. Cole. Jillian graduated with a B.A. in Communications & French from James Madison University in 2005.
---
Nashville-based and have questions about Music Biz 2017? Contact Jillian at jillian.kelleher@musicbiz.org today!