Jennifer Lopez and Shakira's Song Catalog Nets 893% Sales Gain After Super Bowl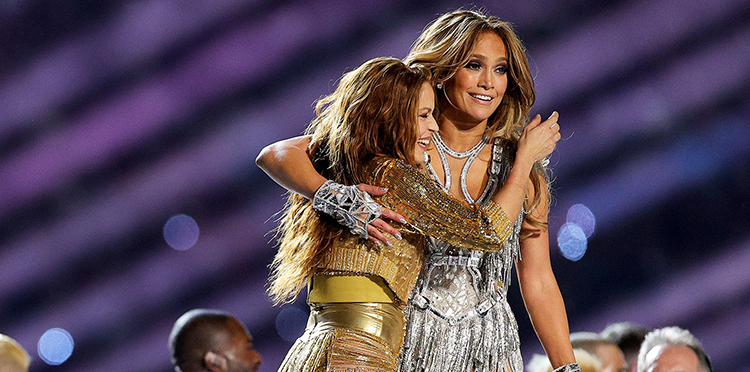 Thanks to their Super Bowl LIV halftime show performance, both Jennifer Lopez and Shakira see major sales gains for their entire catalog of songs, according to initial sales reports to Nielsen Music/MRC Data. It's no surprise that each artist's biggest selling songs on Feb. 2 were also tunes that were performed during the halftime show. Shakira's top three biggest sellers were "Whenever, Wherever" (4,000; up 1,264%), "Hips Don't Lie" (3,000; up 1,201%) and "Waka Waka (This Time for Africa)" (2,000; up 1,456%). As for Lopez, her top three sellers were "On the Floor" (2,000; up 1,193%), "Let's Get Loud" (1,000; up 861%) and "Waiting for Tonight" (1,000; up 1,266%). All songs sold a negligible sum on Feb. 1, the day before the game.
Click here to read more from Billboard.