Internet-Delivered Audio Listening Rises 59% in Four Years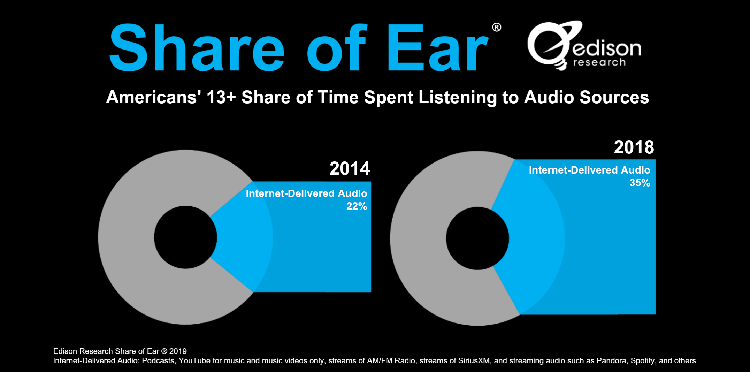 Internet-delivered audio, defined as listening to audio "pureplays" such as Pandora or Spotify, listening to the streams of radio stations and streams of SiriusXM, podcasts, or music from YouTube, has dramatically increased its share of the audio pie since the debut of Edison Research's Share of Ear project in 2014.
"While the more established modes of audio delivery, such as broadcasting and listening to owned music, remain strong, with each update we show more audio is delivered through the internet," said Edison Research Director Laura Ivey. "These trends are especially pronounced among young people."
As of the end of 2018, the share of listening going to these platforms of audio has risen from 22 percent to 35 percent.
Click here to read more.