International Women's Day: Celebrating Women In Music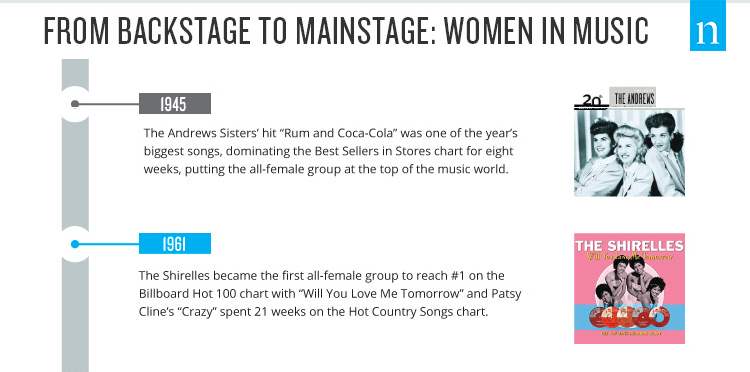 To celebrate International Women's Day 2018, Nielsen has analyzed sales, streaming and radio airplay data from historic Billboard charts to demonstrate the strong and lasting impression that female artists have had on music.
From Helen Reddy's early 1970s hit "I Am Woman" to Kesha's star-studded performance of "Praying" at the 2018 GRAMMYs®, music has served as a celebration of female empowerment. While music formats and tastes have changed over time, one thing remains constant—the powerful voice of women in popular music.
Click here to read more.