[IN THE NEWS] — NY:LON Connect Day Two and Startup Showcase Recap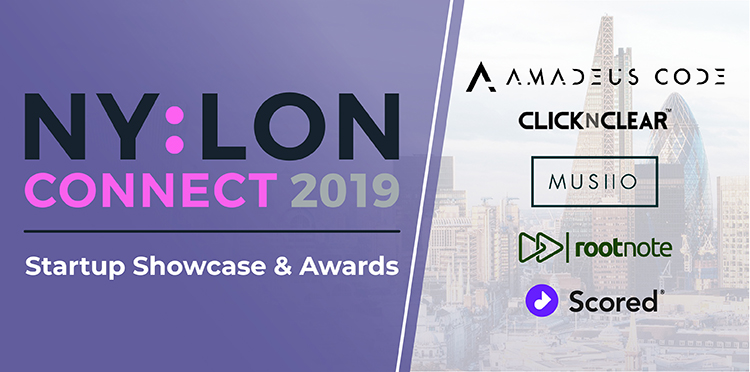 Day Two of NY:LON Connect 2019, powered by Music Ally and Music Biz, held a strong focus on the future of the industry, namely which emerging markets and innovative technologies will drive sustained growth for the music business across the globe.
The day began with an overview presentation of the African market by iKECHUKWU Onuorah, 2nd Vice President of the Artiste Managers Association in Nigeria (AMAN). Citing the introduction of mobile networks, a high rate of smartphone adoption, and the launch of several local streaming platforms, he painted a picture of positive growth across Africa's four key markets: Egypt, Nigeria, South Africa and Kenya.

Despite the rollout of new technologies in the region,  growth in the African market will also depend on supporting the region's future business leaders. "In Nigeria we don't have an entertainment law degree course," Onuorah offered. "Our industry is being run by people who have studied criminal law, family law. Every other law but entertainment! So we are now looking at how we build the next generation of music and cultural industries executives."
Onuorah's presentation was followed by a panel which discussed trends, opportunities and challenges across all of Africa.
Click here for a complete summary of the day's first session.

Next on the docket was a discussion of the Middle East and North Africa (MENA) region, where international streaming giants Spotify and Deezer have recently launched in competition with local entity Anghami.
The panel discussed that while it is easy to lump the MENA region into one entity based on geography, the vast complexity of the region's cultures, dialects and languages, in addition to the level of technological development in each country, requires a surgical view of how to market in each country separately. "A lot of people think of the Middle East as one entity and if you have a product that works there it will work across the region – but it won't," explained panelist Moe Hamzeh, Managing Director of Warner Music Middle East.
Click here for a recap of the entire MENA session.

To wrap up the two-day global music summit, five CEOs of new music-related startups took the mic to present a pitch for a chance to win NY:LON's first annual Startup Award. In the end, all five presentations wowed the audience, making the award-winning pitch from ClicknClear CEO Chantal Epp all the more impressive. ClicknClear pre-clears master and publishing rights for music used in performance sports.
"We're focusing on figure skating, dance, gymnastics, synchronized swimming, pole fitness and many more," said Epp. "Together, this is a $1 billion untapped revenue opportunity for the music industry, where we can monetize music that already exists.
Click here for an introduction to all five presenting company at this year's Startup Showcase and Awards.