[IN THE NEWS] — NY:LON Connect 2019 Day One Recap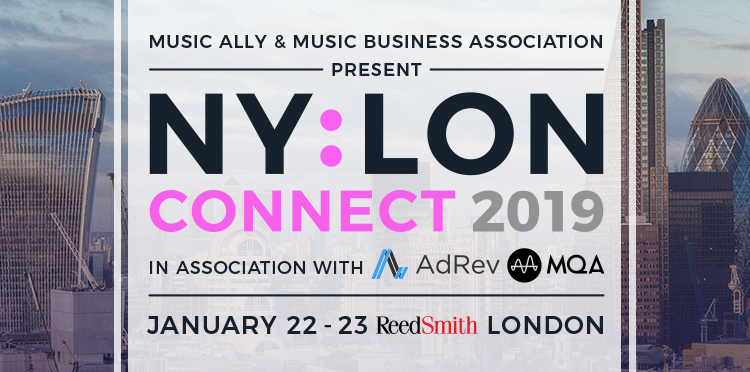 This year's NY:LON Connect global music summit, powered by Music Biz and Music Ally, kicked off this past Tuesday (January 22) at the offices of Reed Smith in London. Held strategically at the beginning of the year, the event's program is set to guide the course of the industry as 2019 rolls on.
Day One began with a keynote presentation from Amaechi Uzoigwe, manager of Hip-Hop stars Run The Jewels, who discussed how managers must be flexible in utilizing all available resources to best support their artists in carving unique paths to success in the streaming age.

"Artists are in a really remarkable place right now where they can do it themselves, absolutely," Uzoigwe said. "Find the right vehicle, build the right vehicle, do whatever you can to put yourself in the best position. Whether it's streaming, touring, selling vinyl, I don't care."
Click here for a recap of his entire speech.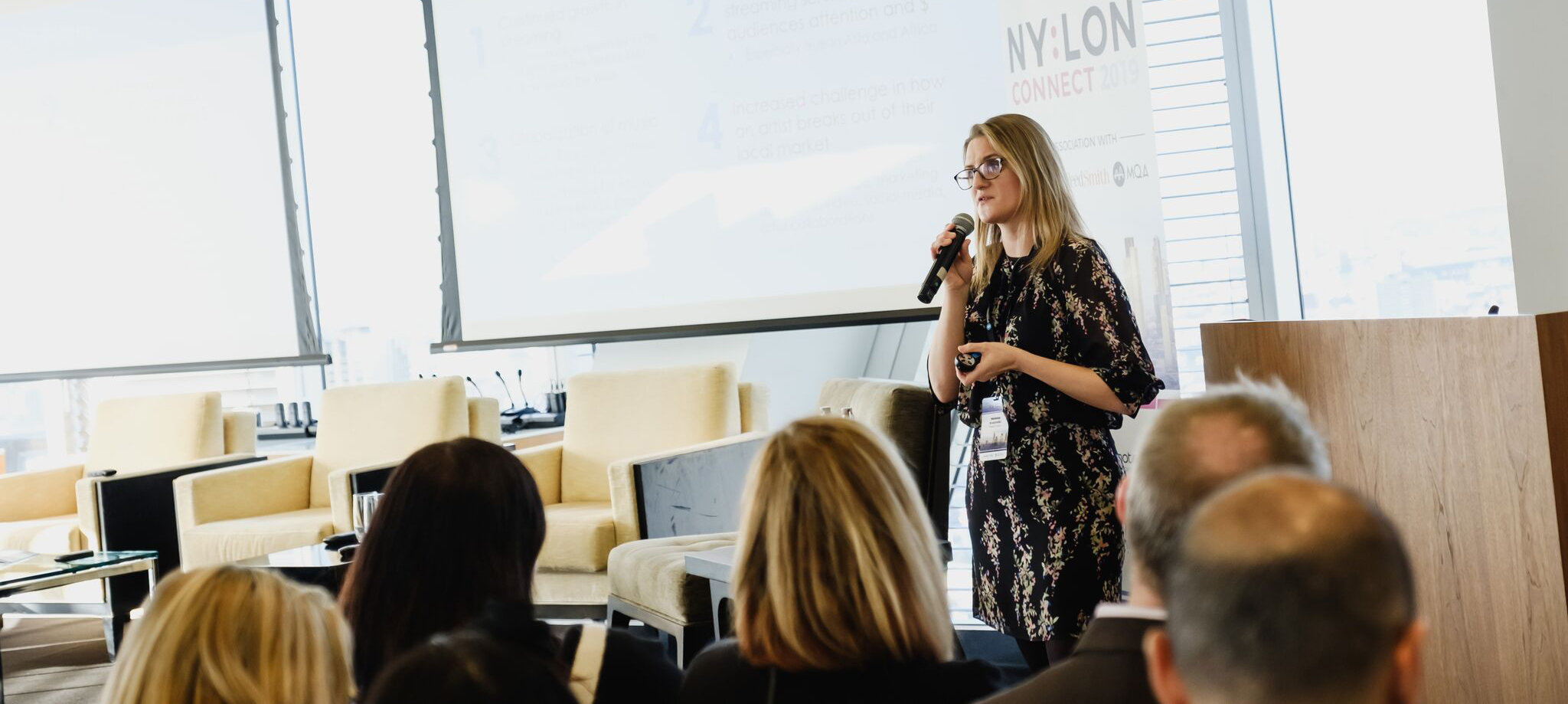 Next on the docket was a global overview of the music streaming landscape from Helena Kosinski, VP, Global for Nielsen Music, which explored emerging streaming markets in the context of the exciting period of growth the industry is currently in. Her presentation was followed by a panel discussion profiling some of the regional streaming platforms that are gaining traction in international markets.
Click here for a recap of this presentation.

In-car music streaming while driving is becoming an increasingly lucrative venture, and the day's third presentation explored the exciting future of music connectivity in automobiles. The session was hosted by Lisa Sullivan, Director of Marketing for high-res music technology firm MQA, who touched on recent advancements to self-driving automobiles and 5G networks.
"Trends in home entertainment are increasingly making sense for cars," said Sullivan. "Those automotive companies are constantly thinking about how we consume music and how they can make experiences better," citing specifically the implementation of voice commands and smart assistant technologies.
Click here to read more about this session.

The final keynote of Day One, delivered by Downtown Music Publishing CEO Justin Kalifowitz, covered how music publishers can enhance their practices and explore new opportunities to grow revenue in the future.
Despite the room for growth, Kalifowitz still championed publishing as, in his words, "the biggest piece of the pie," for most musicians, given that this sector is experiencing, "stable and steady growth in established markets." Kalifowitz's speech was followed by a panel focused on innovation in the publishing world.
Click here for a summary of Kalifowitz's keynote.
Be sure to check back tomorrow for coverage of NY:LON Connect Day Two!