IFPI Global Music Report 2019: Global Music Market Grows for Fourth Consecutive Year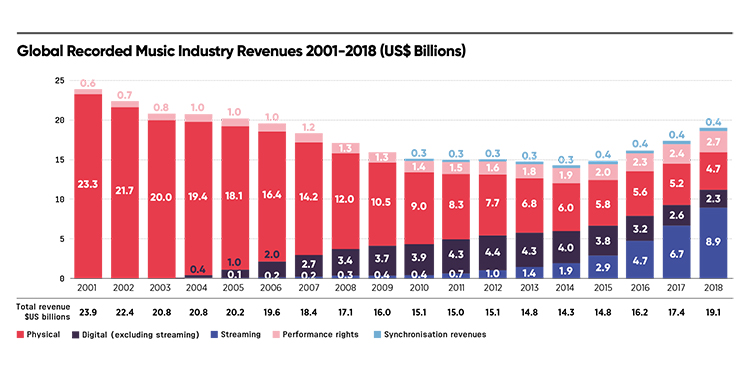 According to the IFPI's Global Music Report 2019 released today, the global recorded music market grew for the fourth consecutive year, increasing by 9.7 percent in 2018 with a total reported revenue of US$19.1 billion. Streaming revenue grew by 34 percent year over year and accounted for nearly half of global recorded music revenue, with 37 percent of total revenue for 2018 coming from the 255 million users of paid streaming services reported at year's end.
"Last year represented the fourth consecutive year of growth, driven by great music from incredible artists in partnership with talented, passionate people in record companies around the world," said Frances Moore, chief executive of IFPI. "Record companies continue their investment in artists, people and innovation both in established markets and developing regions that are increasingly benefitting from being part of today's global music landscape."
Click here to read more from the report.