IFPI Global Music Report 2018 Annual State of the Industry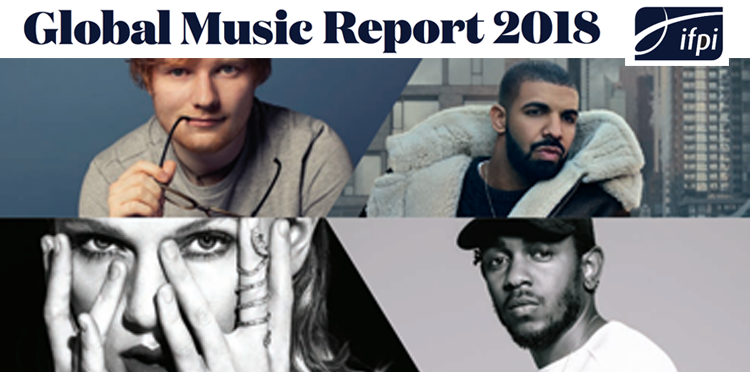 The global recorded music market grew by 8.1% in 2017, its third consecutive year of growth since IFPI began tracking the market in 1997. Figures released today in IFPI's Global Music Report 2018 show total revenues for 2017 were US$17.3 billion.
Streaming remains the main driver of recovering revenues and, for the first time, has become the single largest revenue source with 176 million users of paid streaming services contributing to year-on-year streaming growth of 41.1%. Streaming now accounts for 38.4% of total recorded music revenue and its growth has more than offset a 5.4% decline in physical revenue and a 20.5% decline in download revenue. Total digital income last year accounted for more than half of all revenue (54%) for the first time.
Click here to read more.