How Will the Pandemic Affect U.S. Ecommerce Sales in 2021?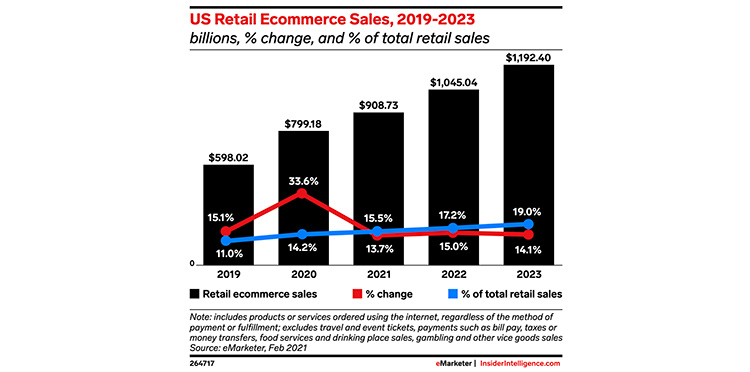 From Emarketer: "We estimate that US retail ecommerce sales grew 33.6% in 2020, reaching $799.18 billion. As the pandemic subsides, in-store shopping will rebound, and a share of consumer spending will revert away from retail and toward services like travel and live entertainment. However, sales growth this year will still build upon the massive upward revision from 2020, causing total ecommerce sales for 2021 to be more than $147 billion greater than we expected prior to the pandemic. We forecast ecommerce sales will grow 13.7% this year, reaching $908.73 billion."
Click here to read the article in full.