How U.S. Media Use Will Change in 2021, Virtual Co-Viewing, and Video Games Replacing Music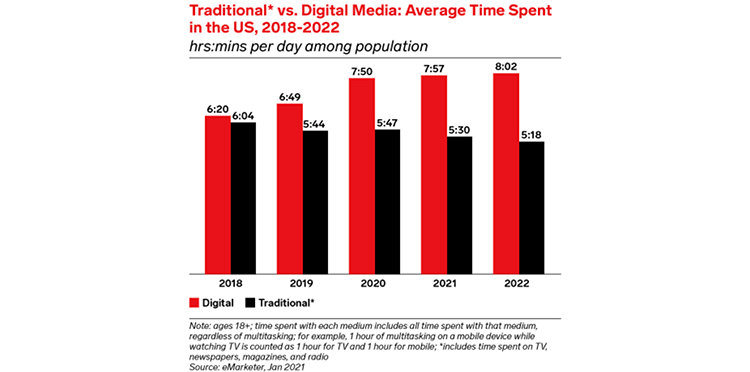 In a new podcast report, eMarketer junior forecasting analyst Zach Goldner and senior forecasting analyst at Insider Intelligence, Oscar Orozco, discuss how US media use will change in 2021: Are fewer Americans watching TV, which digital devices are being used more, and how much time is spent with TikTok and Disney+? They then talk about how much people are willing to pay for TV streaming, virtually co-viewing digital content, and whether video games have replaced music as the most important aspect of youth culture.
Click here to listen and learn more.