How Pop Made a Streaming Dent in 2019, Thanks to Ariana Grande, Billie Eilish and More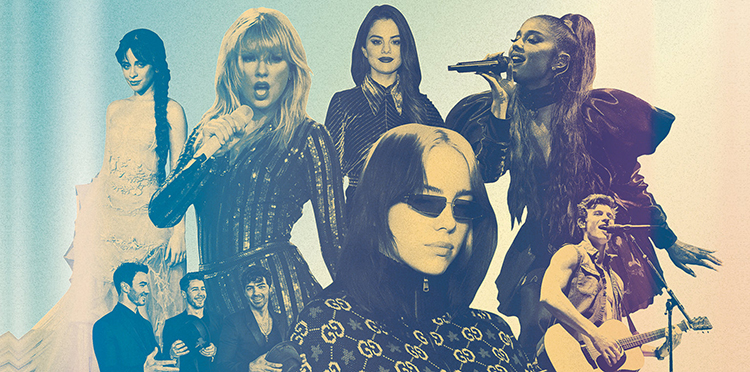 Last year, only two Billboard Hot 100 No. 1s didn't feature a rapper. The rest were dominated by Hip-Hop stars like Cardi B, Post Malone, Childish Gambino, Travis Scott and, for a record 29 weeks, Drake. In 2019, while plenty of rap can still be found at the top of the chart, there's also a long list of top 40 artists — including Selena Gomez, the Jonas Brothers, Lady Gaga, Shawn Mendes, Camila Cabello and (in multiple appearances) Ariana Grande — leading the way for what has been a massive comeback for pop.
"I've been doing this since 1983, and I watch the pop cycles ebb and flow," says Tom Poleman, chief programming officer at iHeartMedia. Poleman compares the mainstream's end-of-decade swing back to pop after the genre's extended dormancy to a similar shift two decades ago, when the Backstreet Boys and the Spice Girls burst out of what had been a grunge-led '90s. "We're coming out of that doldrum phase," notes Poleman, "and we're getting back into a really good place for pop — mainstream is cool again."
Click here to read more from Billboard.