How Americans Keep Up to Date With New Music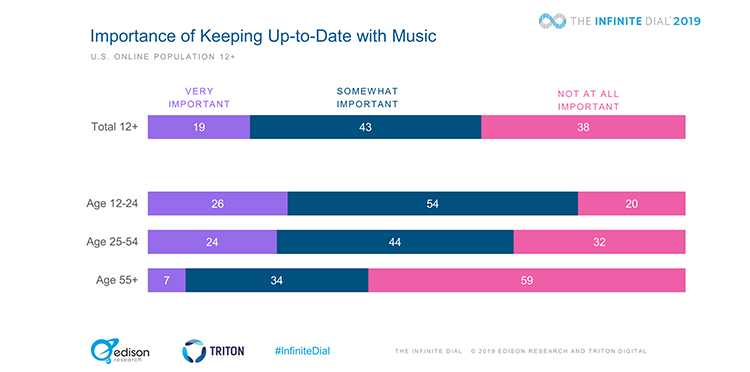 Think about the first time you heard your favorite songs. Maybe you were driving and you heard an opening guitar riff from Joe Walsh, or the distinctive vocal stylings of Katy Perry, from your FM radio. Or maybe someone texted you a link to "Old Town Road" and you streamed it. Regardless of what you consider a favorite song, or any song that you enjoy, there was a point in time when it was brand new to you.
With the overwhelming amount of audio content available today from a multitude of sources, just how important is it for people to discover new songs and keep up to date with music? The Infinite Dial® 2019 from Edison Research and Triton Digital shows that for 62% of online Americans, it is either somewhat or very important.
Click here to read more.