Happy Thanksgiving From Music Biz!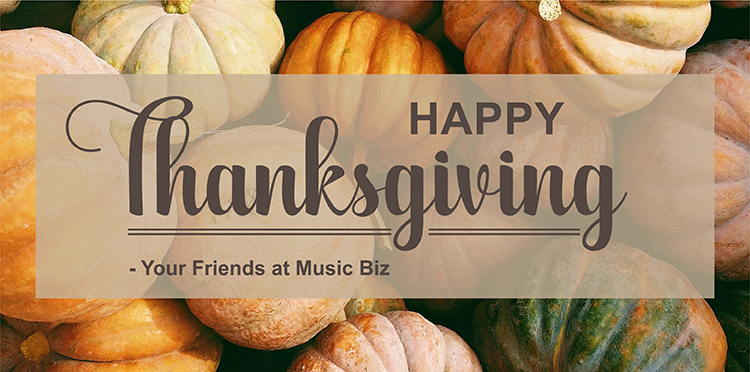 Happy Thanksgiving from the entire Music Biz team!
We want to thank YOU, as we're so grateful to have you as a part of our community! We value all that our members contribute to make our Association so vibrant, and are thrilled to offer you the robust slate of resources that will help not only enhance your daily life as a music industry professional, but also drive future success throughout the industry as a whole.
May you and your family have a happy and relaxing Thanksgiving weekend!