The Growing Reach Of Radio Among U.S. Ethnic Audiences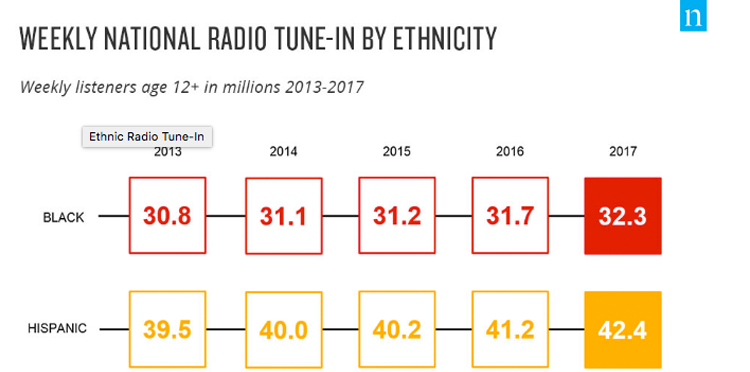 In aggregate, the Hispanic and black radio audience totals 74.7 million people 12 and older, up 6.25% from 70.3 million just five years ago. While tune-in has grown across both black and Hispanic audiences, growth among Hispanic listeners has been notably higher than among black listeners between 2013 and 2017.
Click here to read more.