Gifting Topliner Reveals Timely Data for Music Marketers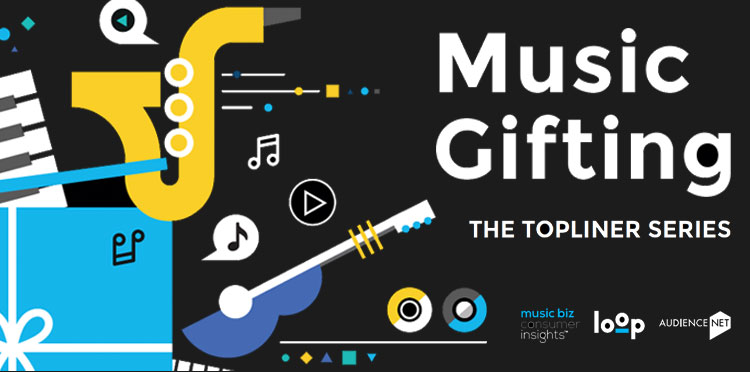 Gifting has always been an important driver of sales, particularly in the run up to the busiest sales season of all, Christmas. But the transition to digital has presented the industry with a challenge in how to migrate the gifting of physical products into the digital equivalents. The Gifting Topliner presents a detailed overview of the music gift market, broken down by consumer demographics, format, and other music related products, quantifying and comparing the relative size of each gifting product and detailed profiles of gifters and recipients for each. The availability of this data at the beginning of Q4 will be particularly timely for all involved in music marketing.
The Topliner is available exclusively for Music Biz members at $49.95 via Music Biz Consumer Insights, the interactive, research portal. If you are not a member of Music Biz, but would still like to purchase the Topliner, please contact Nicole Hennessey at nicole.hennessey@musicbiz.org.