First Philadelphia-Based Music Startup Academy to be Held October 28 by Music Business Association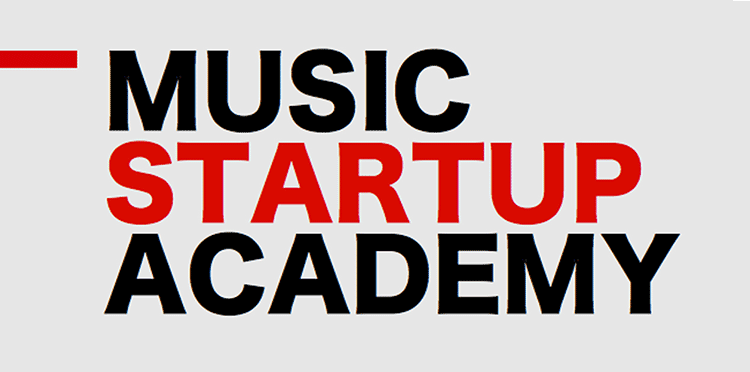 September 24, 2015 – The Music Business Association (Music Biz) will bring its popular Music Startup Academy educational series to Philadelphia (just a stone's throw from the organization's Marlton, NJ, headquarters) for the first time on Wednesday, October 28th, from 4:30 p.m. to 9:30 p.m. at Drexel University's URBN Annex at 3401 Filbert Street. 
The event will kick off with a keynote presentation from Michael Fiebach, CEO of Philadelphia-based digital marketing agency Fame House, before delving into complex issues faced by every startup attempting to break into the music industry, including licensing, music operations, business development, and more. The Academy will then shine a light on local digital-mixtape startup Mixette with a presentation from CEO Kelly Snow. The event will also bring in speakers from around the country, including representatives from Sony Music Entertainment, SynchTank/Soundgizmo, New York University (NYU), and more.
The Academy will wrap with an Elevator Pitch Shark Tank in which local companies will be able to pitch their products to a panel of expert judges, who will provide critiques that will prepare them for real-world pitching. Those who would like to participate in the Shark Tank must fill out the form here and fill out a profile on Music Biz's Music Startup Network here by Friday, October 16. Those who have been selected to present will be notified by Monday, October 19.
"Music Biz is thrilled to host the Music Startup Academy in our own backyard of Philadelphia," said James Donio, President of Music Biz. "Our organization has a long history with this city, and we're happy to give something back to its strong startup community with these sessions. We hope the Academy will jumpstart the scene even further and give Philly-area entrepreneurs the knowledge they need to change the music industry for the better."
"Drexel University is a natural fit to host Music Biz's first Philadelphia-based Music Startup Academy," said Marc Offenbach, an assistant professor of music industry in the Antoinette Westphal College of Media Arts & Design. "With a nationally ranked music industry program, a student-run record label, and a school dedicated to guiding young entrepreneurs, our University produces the type of motivated trailblazers that the Music Startup Academy has a track record of nurturing to success."
Registration is available for $39 or a special student rate of $29. For more information or to sign up for the Academy, visit https://www.eventbrite.com/e/music-startup-academy-philadelphia-tickets-18115550098.
The full currently confirmed list of presentations and speakers can be found below.
4:30 PM
Registration & Networking Reception
5:15 PM
Welcome & Introduction to Music Biz's Startup Services
Bill Wilson, VP, Business Development & Digital Strategy, Music Biz
5:20 PM
Keynote Presentation
Michael Fiebach, CEO, Fame House
5:40 PM
Licensing Landscape Discussion
Using Music Biz's licensing grids and music royalties infographics as tools for discussion, we'll step you through the licensing process, talking about the two basic rights for music as well as help you better understand the process for securing master, mechanical, and public performance/communication rights for the six most frequently requested types of music uses: download, non-interactive, on-demand, sync, lyrics, and karaoke.
Marat Berenstein, Artist Manager & Faculty, NYU Clive Davis Institute of Recorded Music
Joel T. Jordan, Founder & CEO, SynchTank/Soundgizmo
6:25 PM
Dinner & Networking
7 PM
Music Operations: In-House or Outsource?
What is metadata? UPC? GRID? ISRC? Do you have a mechanism in place for content delivery and royalty reporting? This session will give you an overview of music operations, helping you determine whether you should be outsourcing or building your operations in-house. We'll review the questions to ask when looking for an outside vendor and review some of the players in the industry.
Rob Weitzner, Head of North America, Consolidated Independent & Professor, Drexel University
Bill Wilson, Music Biz
7:15 PM
Content or Access? How to Get the Best Biz Dev Deal
During this presentation, we'll aim to help you determine if you need content or access to get your new music product up and running. We'll get you ready for your meeting with the biz dev folks, being sure you know the answers to the important questions that all biz dev folks are looking for you to answer.
Andre Stapleton, Sr. VP, Global Digital Business Development & Strategy, Sony Music Entertainment
Jon Vanhala, Co-Founder & Partner, Crossfade Partners
8 PM
Startup Spotlight: Mixette
Music tech is a complex and challenging ever-evolving landscape. In the digital age, people's relationship with music is changing, and the need for innovative technology to capture the audience and introduce new ways to engage with and experience music is essential. Having been through the ups and downs of creating and launching a music technology product, Kelly Snow, CEO of Mixette, will share her experiences with those entering the space. Mixette, recently featured in this year's SXSW V2V Spotlight, was created to bring back the art of the mixtape in a creative, elegant, and personal way for the digital age. Mixette allows you to easily express yourself to someone special using music, photos, and a written message, all wrapped up in a beautifully designed digital package.
8:10 PM
Elevator Pitch Shark Tank
Now that we've taught you all about meeting with the label's biz dev folks and marketing your products, it's your turn to incorporate what you've learned and pitch our team of experts on your product. The team and the audience will critique your pitch, offering constructive tips that everyone in the room can carry with them as they take their products and their pitches to the next level.
Judges
Shelton Mercer, CEO, TwitCHANGE & Founder, Pred(ictive) Pop
Chuck Sacco, Assistant Dean of Strategic Initiatives, Charles D. Close School of Entrepreneurship & Director, Laurence A Baiada Institute for Entrepreneurship
Andre Stapleton, Sr. VP, Global Digital Business Development & Strategy, Sony Music Entertainment
9:30 PM
Closing Remarks