First-Ever Artists, Management & Touring Town Hall To Highlight New Marketing Approaches at Music Biz 2015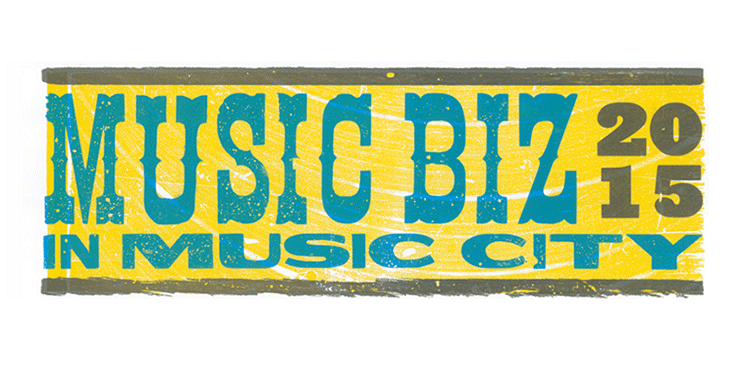 Executives from C3 Management, CID Entertainment, Ticketmaster, Vector Management,
and more to participate
April 16, 2015 – The Music Business Association (Music Biz) will present its first-ever Artists, Management & Touring Town Hall on Tuesday, May 12, from 1 p.m. to 4:30 p.m. at the Sheraton Nashville Downtown Hotel in Nashville during the annual Music Biz 2015 conference.
Organized by Music Biz's Artists, Management & Touring Sector, which was launched at last year's conference, the Town Hall will bring together members of each community to address new music commerce opportunities that have sprung up as a result of the convergence of these areas. Topics include the artist's role in creating a development and marketing plan for their music and live performances, how to use fan clubs and VIP packages to introduce new sources of revenue, and how new digital services can assist with direct-to-fan sales, tour promotion, and more. It will end with a Digital Marketing Mixer, in which artists, managers, label staffers, students, and more will have a chance to discuss these new revenue streams and how they can work together to engage fans and maximize sales. "We noticed the development of the direct-to-fan commerce channel for artists, especially on tour, and this Town Hall will illuminate those opportunities for our attendees and explain how they can best incorporate these into their overall marketing plan," said James Donio, President of Music Biz. "In addition to standard ticket sales, artists can now easily offer access to meet-and-greets, special merch packages, and more through new digital services that make direct-to-fan sales a snap. We hope this program will start a dialogue in the broader music business about how artists, management, and touring can work together to maximize the sales impact of this synergy."
Admission to the Artists, Management & Touring Town Hall is included in the registration price for the full Music Biz 2015 event. Tickets can also be purchased separately on EventBrite at a special rate of $99 for one-day passes.
The currently confirmed agenda for the Artists, Management & Touring Town Hall is below.
1:00 PM – 1:45 PM
The Empowered Artist
The new music industry now requires artists at the early stage of their careers to formulate their own development and marketing plan to create enhanced awareness to move their careers forward. This session will look at how artists can knowledgeably approach this challenge and empower themselves, as well as the evolving role of the artist, manager, and the "team" that artists should aim to assemble to help move their music business forward.
Moderator: Dave Kusek, New Artist Model/Digital Cowboys
Gerald Moss, Entertainment One Distribution US
1:45 PM – 2:30 PM
Fan Clubs/VIP Packages: Old School or Great Fan Experience
Years ago, every act had a fan club and offered "VIP packages" to fans for an increased cost. These fan clubs collected important fan data, and these acts knew a great deal about their spur fans and what they wanted. Today, few acts have fan clubs. They rely on third-party companies to handle their fans and their email lists. These acts are not taking advantage of the fans' desire for a greater experience — an experience for which they are willing to pay top dollar. We will discuss the pros and cons to both artist and fan and the replacement of simple things like early tickets and T-shirts to sitting on stage or fly-aways.
Moderator: Nick Lippman, Lippman Entertainment
Dan Berkowitz, CID Entertainment
James Blades, McGhee Entertainment
Eddie Meehan, Wonderful Union
Zeeshan Zaidi, Ticketmaster
2:30 PM – 3:15 PM
Digital Tool Kit: Effective Music Marketing in 2015
The digital era has changed the way business is done in every industry and the music business is no exception. This panel will go through real world tools and tips to help effectively manage and market the music of your artist. From how to manage music files to the best sites to market music to the masses while collecting valuable data. Sites and topics covered will be SmartURL.it, populr.me, Bandsintown, ArtistGrowth, E4M campaigns, Email management, etc.
Charles Alexander, Outside the Box Music
Jon Romero, Vector Management
Alec Steinfeld, C3 Management
3:15 PM – 4:30 PM
Digital Marketing Mixer
Calling all artists, managers, junior label staffers, students, and more! Here's your chance to mix and mingle with professionals behind the digital marketing tools of the future that can take you or your artist's career to the next level. Confirmed participants include ArtistGrowth, Bandposters, Dart, Merchcat, Populr.me, and Tunespeak.
Moderator: Jon Romero, Vector Management
Music Biz 2015, which will be held in Nashville for the first time in Association history on May 12-14, is the music industry's premier event, giving the commerce and content sectors a place to meet with trading partners, network with new companies, and learn about new trends and products impacting the music business. Registration is available now. For more information or to sign up for the conference, visit http://musicbiz2015.com.