Exclusive Free Event For Our Members: Music Biz Meets Reeperbahn Festival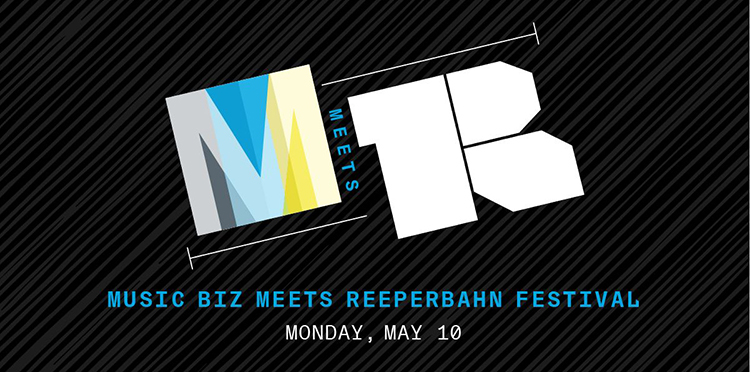 Learn From and Meet With Executives From All Around The Globe!
Music Biz has once again partnered with Reeperbahn Festival International to host a curated set of programs and panels available just for our membership. On May 10 from 10 – 12pm CT, join us for a program set to explore the connections between the U.S. and European music markets – their strategies, similarities, differences, and what the territories can learn from one another. This innovative program will bring together executives from all over the world to discuss the future of labels, publishing, rights and digital marketing. Full event details and speaker lineup to be confirmed soon!
Additionally, you can create a profile in the Reeperbahn Festival platform to network and meet with music business executives from countries such as Austria, Italy, Germany, France, the U.K., and more throughout the festival's duration. 
See full event agenda below; Music Biz members can enter their info in the form linked below for FREE event registration!
10:00 – 10:05 AM
Welcome
Joe Sparrow (Germany)

Lena Obara, Founder, Sector C (Germany)
10:05 – 10:30 AM
Keynote: Independent Music & The Global Market
Jeremy Sirota is CEO of Merlin, the independent's digital music licensing partner. His role is to empower its members, whether labels, distributors, or other rights-holders, by striking premium deals with digital music services. Prior to Merlin, he was Independent BD Label Lead at Facebook Music. At Facebook, he helped shape the company's music strategy and licensed rights from independents around the world. Sirota's role at Merlin weaves together his lifelong passions of music and technology. Sirota previously held a number of senior positions at Warner Music Group, culminating as Head of Business & Legal Affairs for WEA and ADA. Early in his career, he was a technology lawyer at Morrison & Forster. During his opening keynote interview, Sirota will discuss the state of independent music on a global scale and what the future holds. 
Keynote Speaker
Jeremy Sirota, CEO, Merlin (New York, US)
10:30 – 10:35 AM
Commentary
10:35 – 11:05 AM
Inside The International Creative Process
A conversation between publishing A&Rs and artists that work on US x European creative collaborations. What's the benefit of having a global mindset when engaging in songwriter collaborations? What are key findings when curating global songwriter camps? What's the future of collaboration in a world where virtual opportunities are more abundant?  Let's dive in and talk with the experts on the importance of international collaborations.
Speakers
Chelsea Kent, Director of European Operations, Songfluencer (Nashville, US)

Joel Timen, VP of A&R and Publishing, Curb | Word Entertainment (Nashville, US)

Sina Wahnschaffe, Senior A&R

,

Budde Music (Berlin, Germany)
11:05 – 11:10 AM
Commentary
11:10 – 11:35 AM
How The MLC Works On a Global Scale
A look at the way the US Music Modernization Act is being implemented and what this means on a global scale for rights holders. 
Speaker
Indi Chawla, Head of International, Mechanical Licensing Collective (MLC) (UK)
11:35 – 11:40 AM
Commentary
11:40 AM – 12:10 PM
Digital Marketing Around The World: Shared Tactics From All Over
In this session, we'll bring together marketers in different parts of the world to discuss their strategies and key findings when working on projects in 2021 and beyond. With global marketing being implemented through borderless platforms – how regional or how global should one think in terms of marketing new talent vs. established acts vs. heritage repertoire?

Speakers
David Mogendorff, Head of UK Artist Partnerships TikTok (UK)

Moody Jones, VP of Digital & Creative, EMPIRE (US)

Gareth Davies, Head Of International, Kontor Records (Hamburg, Germany)
12:10 – 12:15 PM
Closing Remarks & Send-Off

After the closing of the event, there will be time left over for Q&A