Entertainment & Technology Law Conference to Tackle Touring and Partnership Agreements on May 14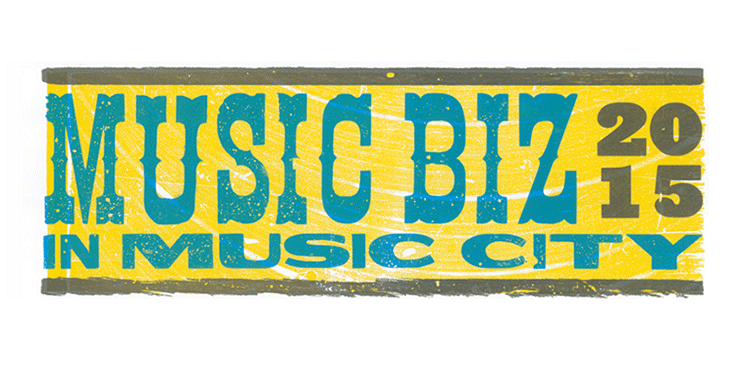 April 15, 2015 – The Music Business Association (Music Biz) is bringing its popular Entertainment & Technology Law Conference series to Nashville during its annual Music Biz 2015 convention on Thursday, May 14, from 3:30 p.m. to 6 p.m. at the Sheraton Nashville Downtown Hotel. Law Conference attendees will receive three CLE credits for participating. 
This year's event will focus on touring and independent artists with the first panel targeting brand partnerships for live performances and the contracts and relationships that govern them. The next panel will assess the current situation facing unsigned and independent artists today and illuminate potential revenue streams, explain important terms they may find in contracts with labels and publishers, and teach them how to determine whether these contracts are in their best interest.
"As artists progress in their careers, it becomes more and more important for them to seek counsel on the legal underpinnings of the deals they are being offered, but as the business continually evolves, so too do the laws that govern it," said James Donio, President of Music Biz. "These sessions will provide music industry attorneys with the most up-to-date info available on touring and artist contracts while teaching artists in attendance what they personally keep an eye out for in the deals they are offered."
Admission to the Entertainment and Technology Law Conference is included in the registration price for the full Music Biz 2015 event. In addition to company pricing, tickets can be purchased at special rates for professionals and students. Registration for the Entertainment and Technology Law Conference only can also be purchased on EventBrite at a cost of $149 for professionals and $49 for students.
The full Music Biz 2015 event also includes the third annual Metadata Summit; the Artists, Management & Touring Town Hall; and the Songwriters & Publishers Town Hall (featuring Jacqueline Charlesworth, General Counsel and Associate Register of Copyrights for the U.S. Copyright Office), along with much more.
The currently confirmed agenda for the Entertainment and Technology Law Conference is below.
3:30 PM – 4:45 PM
The Rules of the Road: An Examination of the Current State of Touring
As the record business has faced incredible challenges, the live sector has become increasingly vital for artists in all musical genres, with tie-ins involving movies, TV, sponsors, and other brand partnerships. We will examine recent contracts, assess the various income streams, and discuss how the various involved parties interact, as their interests align or differ.
Moderator: Judy Tint, Counselor at Law
Nick Ferrara, Serling Rooks Ferrara McKoy & Worob LLP
Hillel Frankel, Leavens, Strand & Glover LLC
John Strohm, Loeb & Loeb LLP
4:45 PM – 6:00 PM
Music's Middle Class: An Endangered Species?
In a recent article in the Tennessean, the reporter analyzing the state of our industry came to the conclusion that you're either Taylor Swift or you might as well go get a real job.  This generated a number of responses counter-posing the many opportunities available for unsigned and independently signed artists, and there are in fact many scenarios where the exact opposite is true.  This panel will provide an overview of how unsigned and independent artists are faring in the current music industry.  Panelists will discuss the various revenue streams for such artists and provide real life examples of local artists finding creative ways to generate income.  The panel will also review deal terms and weigh the pros and cons of recording and publishing deals with independent labels/publishers, pitching deals, production agreements, and VC deals.
Moderator: Adam Ritholz, Ritholz Levy Sander Chidekel & Fields LLP
Jeffrey Hasson, Paradigm Talent Agency
Steve Markland, Downtown Music Publishing
Chip Petree, Ritholz Levy Sander Chidekel & Fields LLP
Jessi Tichenor, Madhouse Management
Music Biz 2015, which will be held in Nashville for the first time in Association history on May 12-14, is the music industry's premier event, giving the commerce and content sectors a place to meet with trading partners, network with new companies, and learn about new trends and products impacting the music business. Registration is available now. For more information or to sign up for the conference, visit http://musicbiz2015.com.