Drake surpasses Elvis Presley with 26th Top 10 single, K-Pop makes first-ever appearance in Top 10: Comment from Music Biz President James Donio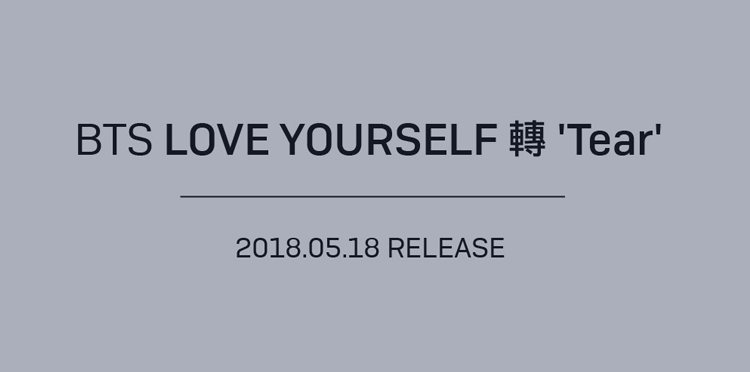 James Donio, President of the Music Business Association (Music Biz), commented on this week's sales numbers issued by Nielsen (published by Billboard – albums, singles) and BuzzAngle Music (published by HITS Daily Double – albums).
"BTS made a historic mark for the K-Pop world this week with Love Yourself: Tear. The album is the first of the genre to hit #1 on the Nielsen and BuzzAngle Music charts, as well the first to enter the Top 10 for a K-Pop group. Other accolades for the album include biggest unit and sales week for K-Pop, first foreign language #1 album since 2006, first world music album at #1 on the Billboard 200, and second-biggest week for a group in 2018, sitting behind only Migos' Culture II. Love Yourself: Tear has sold over 134,000 album equivalent units since its mid-May release, with about 100,000 coming from traditional sales. Other notable debuts this week include Lil Baby at #3 with Harder Than Ever, Five Finger Death Punch at #4 with And Justice for None, and NAV at #8 with Reckless.
"Drake's 'Nice for What,' which ruled Billboard's Hot 100 for four weeks before being surpassed by Childish Gambino's 'This Is America,' returns to #1 this week. Drake also achieved his 26th Top 10 single with his featured appearance on Lil Baby's 'Yes Indeed,' breaking his tie with Elvis Presley for 9th place among artists with the most Top 10s. The track, which hit #6 on the Billboard Hot 100, was the first Top 10 for Lil Baby, who joins two other artists who saw their first trip to the region this week: Ella Mai with 'Boo'd Up' at #8 and BTS with 'Fake Love' debuting at #10.
"Next week, we'll see whether new releases from Shawn Mendes, Pusha-T, A$AP Rocky, CHVRCHES, Snow Patrol, and Korn's Jonathan Davis can crack the Top 10."