Despite Their Vast Capabilities, Smart Speakers Are All About The Music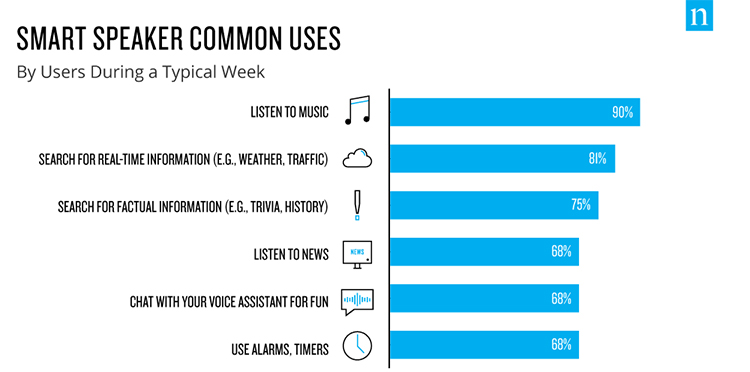 According to findings from Nielsen's MediaTech Trender Survey, a quarterly consumer tracking survey that focuses on perceptions of emerging devices and services that are shaping media use today, smart speakers are a burgeoning interactive technology that offer consumers useful, cutting-edge capabilities. Of the U.S. homes that have a smart speaker, four out of 10 have more than one device in the household. Furthermore, 62% of smart speaker owners first started using the device within the last six months, with 45% planning to purchase more devices for their home.
But even with futuristic, innovative services available at their fingertips, smart speaker users are still overwhelmingly using their devices to listen to audio; nearly all (90%) say they listen to music on the speaker in a typical week, while 68% listen to news.
Click here to read more.