Critically-Acclaimed Artist Paul Rodgers to Receive Chairman's Award at Music Biz 2015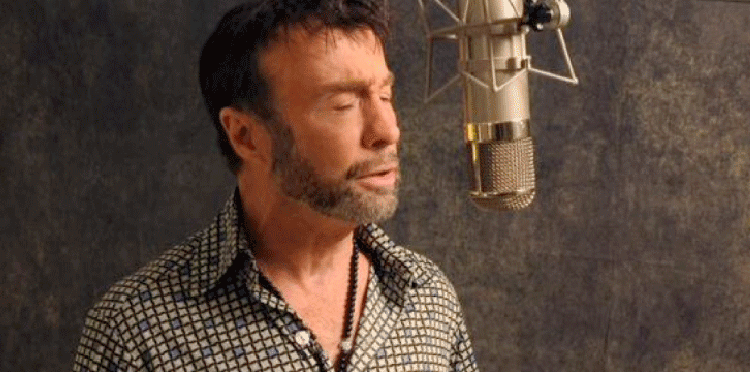 April 25, 2014 – The Music Business Association (Music Biz), formerly NARM and digitalmusic.org, will present its Chairman's Award for Sustained Creative Achievement to Paul Rodgers – frontman and founder of classic Rock bands Bad Company, Free and The Firm and a Grammy-nominated solo artist – at the Music Biz 2014 Awards Luncheon on May 8 at the Hyatt Regency Century Plaza Hotel in Los Angeles. 
Rodgers has released four multi-Platinum albums and nine Top 40 singles, including the massive hit "Feel Like Makin' Love" as a member of Bad Company, as well as classic Rock mainstay "All Right Now" with Free, which was a #1 smash in more than 20 territories. Having sold over 90 million albums throughout his nearly 50-year career, Rodgers is still going strong with The Royal Sessions, his first new album in 13 years, which was released on 429 Records in January 2014 and debuted at #1 on the Billboard Blues Chart in the U.S.  Lead single "Can't Stand the Rain" reached #3 on the FMQB A/C Radio Chart and "I Thank You" went to #1 for three weeks on the Classic Rock Chart. Internationally, the album reached #2 on the Blues chart and the Top 100 in Australia, the Top 50 in the U.K., and the Top 30 in Japan.
"The mark of truly special artists is how they are able to continue to create vital work throughout their careers, and Paul Rodgers fully embodies that definition," said James Donio, President of the Music Business Association. "His early hits with Free and Bad Company have become defining moments in the history of Rock and Roll, and his tireless work ethic has brought him back to the recording studio once again for his excellent new solo album The Royal Sessions."
"Paul Rodgers is a shining example of everything the Chairman's Award stands for, as he has not only achieved tremendous success throughout his long career but also continues to produce high-quality music today," adds Rachelle Friedman, Chairman of the Music Biz Board of Directors. "From guiding three different bands to worldwide success, to launching a successful solo career, to filling in for Freddie Mercury in a new incarnation of Queen, he has proven willing and able to take on any challenge and emerge on top. He is more than deserving of this prestigious award, and I will be honored to present it to him at Music Biz 2014."
"I've been around the block and seen pretty much everything the music industry has to offer, so this Award means a lot to me because it both recognizes that history and keeps an eye toward the future," said Rodgers. "It felt amazing getting back into the studio for The Royal Sessions, and now that I've got recording back in my blood, I'm looking forward to many more years of creativity to come."
Rodgers got his start in the music business as a teenager, playing with local Middlesbrough, U.K., band The Roadrunners before forming Free in 1968. Their hit song "All Right Now" was released in 1970, topping the charts in 20 territories and receiving extensive radio airplay, earning a 4 Million Air Award from BMI in 2010. Rodgers moved on to form Bad Company in 1973, where he helped write four multi-Platinum albums in Bad Company, which sold more than 5 million copies; Straight Shooter and Run with the Pack, which both sold over 3 million copies; and Desolation Angels, which sold over 2 million copies. The band also released nine Top 40 singles, including the enduring classics "Feel Like Makin' Love," "Rock 'n' Roll Fantasy," and "Can't Get Enough." In 1984, he joined with Led Zeppelin's Jimmy Page to form the supergroup The Firm, which released two records, including their Gold-certified self-titled album. He also briefly performed in The Law in the 1990s and fronted a reunited version of Queen in the mid-2000s, releasing the album The Cosmos Rocks in 2008 as Queen + Paul Rodgers.
Rodgers launched his solo career in 1983 with the album Cut Loose and released three more records under his own name through the year 2000. In 2013, he decided to re-enter the studio to record The Royal Sessions, an album of blues and R&B standards recorded at South Memphis' legendary Royal Studios. Released in January 2014 on 429 Records, the album debuted at #1 on the Billboard Blues Chart in the U.S.
Music Biz 2014, which will be held May 6-8, is the music industry's premier event, giving the commerce and content sectors a place to meet with trading partners, network with new companies, and learn about new trends and products impacting the music business. The Awards Luncheon will also feature the presentation of the Breakthrough Artist of the Year Award to Ariana Grande, a chart-topping pop star and actress, the Harry Chapin Memorial Humanitarian Award to Dee Snider, frontman of classic Heavy Metal band Twisted Sister, and the Outstanding Achievement Award for the Frozen soundtrack. Registration is available now.