Coronavirus Won't Kill Independent Record Stores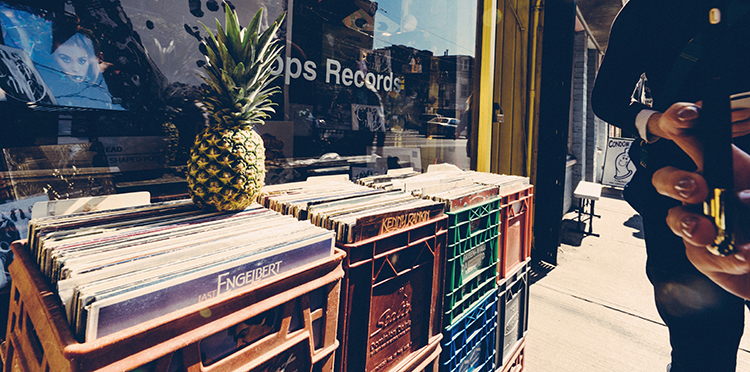 A week after Grimey's New and Preloved Music, a longstanding Nashville record store, closed its doors in late March due to Mayor John Cooper's Safer at Home orders, co-owner Doyle Davis received a call from Taylor Swift's publicist. The pop superstar and Tennessee native offered to cover three months of his employees' health insurance cost and give each staff member a check for $1000 to weather the lockdowns. "Psychologically, it was unbelievable to have her help," said Davis. "I was at my worst at the time. I was wondering if we would ever come back from this and survive. To have her swoop in was amazing." The money allowed Davis to take his time to safely reopen, apply for a Paycheck Protection Program Loan, and make sure his employees could receive unemployment benefits for the shutdowns.
Click here to read more from Vice.