Second Deadline for the 2019 Clio Music Awards: Friday, May 17!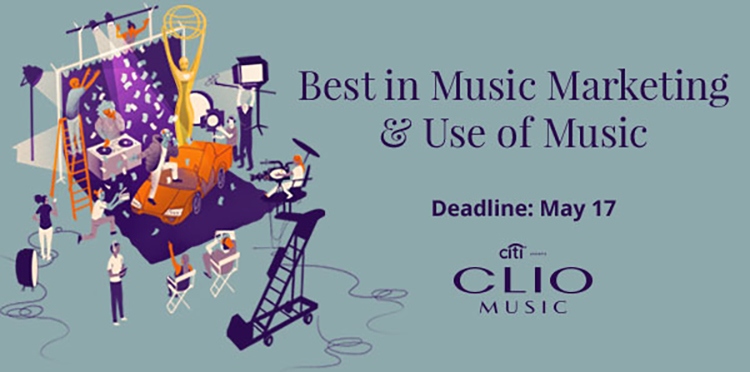 This Friday, May 17, marks the second deadline for the 2019 Clio Music Awards! Entry fees increase per deadline, so be sure to apply by Friday to save some money. This year's award winners will be announced during the 60th annual Clio Awards on September 25 at The Manhattan Center in New York.
The awards highlight the top creative work globally in Branded Entertainment & Content, Design, Digital/Mobile, Experiential/Events, Film/Video, Innovation, Integrated Campaigns, Partnerships & Collaborations, Social Good, Social Media, and the Use of Music (Licensed, Original, Adapted). This year marks the addition of a Film and Video Technique medium as well as an option to submit physical entries within the Design medium (Event, Packaging, Printed Materials).
For more on entry information, visit the Clio Music Website.