CD Baby Launches CDB Boost To Help Independent Songwriters Get Paid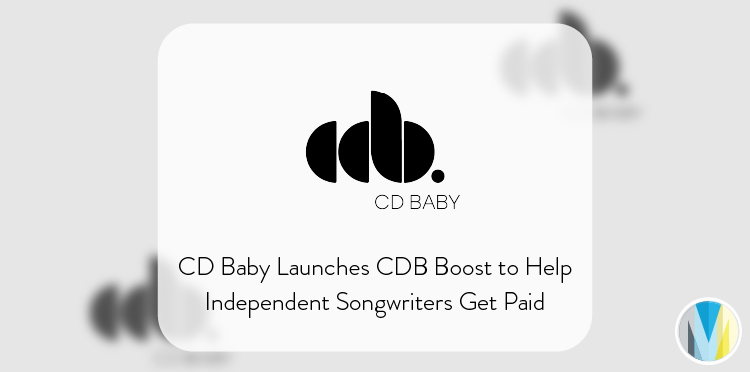 Independent music distributor, CD Baby has debuted CDB Boost, a program dedicated to helping independent songwriters acquire royalty collections and gain access to sync opportunities. The new initiative includes mechanical royalty collection via the Mechanical Licensing Collective (MLC), non-interactive digital performance royalty collections from services like Pandora Radio, and inclusion in CD Baby's sync licensing program. For a one-time fee of $39.99 per single or album, CD Baby will register users' musical works with The MLC & SoundExchange, as well as collect royalties on their behalf.
"Our synergistic collaboration with the Mechanical Licensing Collective opens up new opportunities for us to fulfill our mission of serving independent creators by ensuring that songwriters who use our sound recording distribution services also receive their rightful digital audio mechanical royalties," said Faryal Khan-Thompson, SVP of Marketing & Community Engagement at CD Baby, "while our inclusion of sync and SoundExchange further strengthens our commitment to fostering musicians success. Boost combines innovation, convenience, and unwavering dedication to bring change and elevate the independent songwriter community." 

Click here to read more from Hypebot.