Cardi B Claims #1 album, Drake Overtakes Himself w/ New Single: Comment From Music Biz President James Donio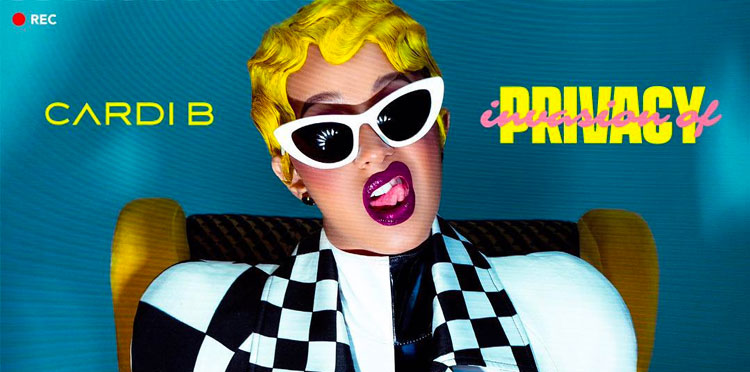 James Donio, President of the Music Business Association (Music Biz), commented on this week's sales numbers issued by Nielsen (published by Billboard – albums, singles) and BuzzAngle Music (published by HITS Daily Double – albums, singles).
"It was a historic week on the Nielsen and BuzzAngle Music charts this week, with Cardi B tallying the biggest streaming week ever for a woman with her debut studio album Invasion of Privacy. The record moved over 254,000 album equivalent units to land at #1 on both charts, with about 135,000 of those coming via streaming equivalent albums (SEAs) — enough to overtake the previous record-holder, Beyoncé's Lemonade, and its 77,000 SEAs. And if that wasn't enough, Cardi B also accomplished a variety of other feats, including becoming only the fifth female Rapper to reach #1 on the Billboard 200 chart and notching the biggest streaming week ever for a debut studio album, the second-biggest streaming week of 2018, the seventh-biggest streaming week ever, and the second-biggest overall sales week of 2018. Other strong debuts came from Rock band Thirty Seconds to Mars, which reached its highest position yet at #2 with America; Hip-Hop group Flatbush Zombies, which landed at #9 on the HITS Top 50 chart with Vacation in Hell; and Rapper Lil Xan, who hit #10 on the Billboard 200 with Total Xanarchy.
"Over on the singles charts, Drake returned to #1 on the BuzzAngle Top Songs chart with 'God's Plan,' though the song was finally overtaken on the Billboard Hot 100 after an 11-week reign. We doubt he'll feel too bad about that, though, as it was his own new single, 'Nice for What,' that pushed 'Plan' to #2. 'Nice for What' becomes the Hip-Hop star's fifth #1 on the Hot 100 and his second song to debut at the summit, joining the rare company of Mariah Carey, Justin Bieber, and Britney Spears. Album chart-topper Cardi B also fared well on the singles charts, with 'I Like It' debuting at #8 on the Hot 100. 'Bartier Cardi' and 'Bodak Yellow' also reached the Top 10 on the BuzzAngle chart, landing at #8 and #9, respectively.