BuzzAngle Music and Nielsen Music/MRC Data Share GRAMMY 2020 Music Consumption Data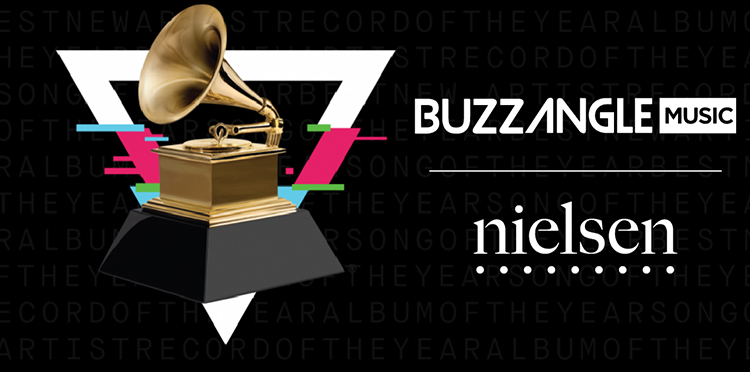 As in years past, performances at this year's GRAMMY Awards caused a large spike in sales and streaming activity around performing artists and the songs featured in the GRAMMYs telecast. BuzzAngle Music has launched an online portal that showcase some of the biggest sales splashes made during the telecast and in the following 24 hours.
Key takeaways from BuzzAngle's analysis include:
Camila Cabello singing "First Man" caused her song sales to grow by more than 68,000%. The song sold 6,159 units on the day of the show and over 11,400 units within 24 hours of her performance.
Demi Lovato's "Anyone" was the most downloaded song  performed at this year's ceremony, with over 11,500 sales on the day of the show and more than 27,000 sales within 24 hours of her performance.
You can read more stats from BuzzAngle and access the company's full impact analysis sheet via this link.
According to Nielsen Music/MRC Data, the 2020 GRAMMYs program pushed immediate gains for the songs performed on the Jan. 26 live CBS broadcast. Collectively, sales of the tunes performed on the show grew by 266% on Jan. 26, as compared to the previous day. Combined, the performed songs (including original and popularized versions of songs covered, but not including brand new-to-market tracks) sold 45,000 downloads the day of the show, up from 12,000 the day before.
Click here to read more of Nielsen Music/MRC Data's takeaways from Billboard.