BuzzAngle Music 2018 Year-End Report Highlights Double-Digit Growth in Music Consumption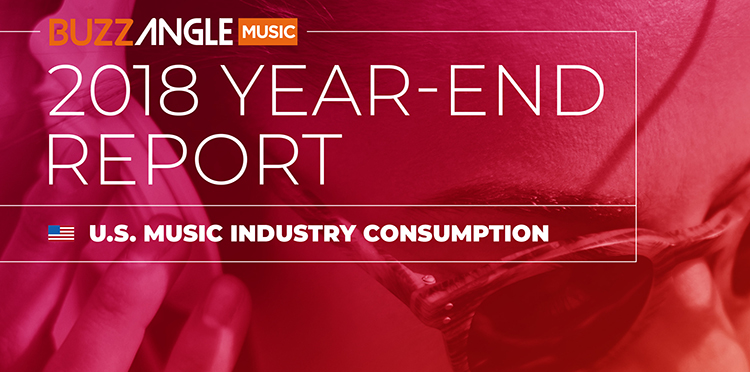 Overall music consumption in the U.S. grew by double digits for the second year in a row, according to BuzzAngle Music's 2018 Year-End Report released earlier today. As stated in the welcome message from CEO Jim Lidestri, overall music consumption increased by 16.2% in 2018, building on the 12.8% growth achieved in 2017.
The number of unique streamed audio titles increased by 3 million in 2018, with total on-demand streaming growing 41.8% over last year to reach 534.6 billion streams. In addition, 85% of all music streams in Q4 2018 were recorded from subscription users, as streaming continues to drive financial growth in the industry. On the physical side, Vinyl sales grew an impressive 11.9% over last year with 9.7 million units sold in 2018.
Click here to read more from MusicBusinessWorldwide. The full report can be downloaded at the end of the article.